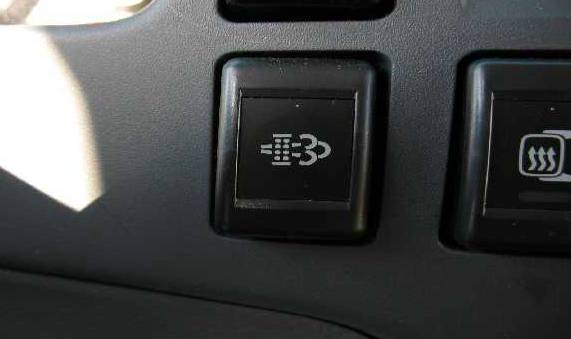 Not a day goes past without some form of DPF tweet, email or message from fellow motorists suffering at the hands of a clogged filter. Normally its the same old thing but yesterday I got an email that broke the trend.
I found a button that looks just like this – what does it do?
I've seen my fair share of dashboard DPF warning lights but this is something else!
What does it do?
That little button right there is a manual DPF regeneration / cleaning button. It's used to perform a manual DPF regen on the filter whilst the car / truck is stationary, a bit like a dealer regen but without the fancy laptop / equipment. My Googling suggest that these are more commonly seen in trucks and 4×4 vehicles that may not be able to reach the conditions required for a "rolling" DPF regen due to either environmental (being drive off road) or restricted speed i.e. towing.