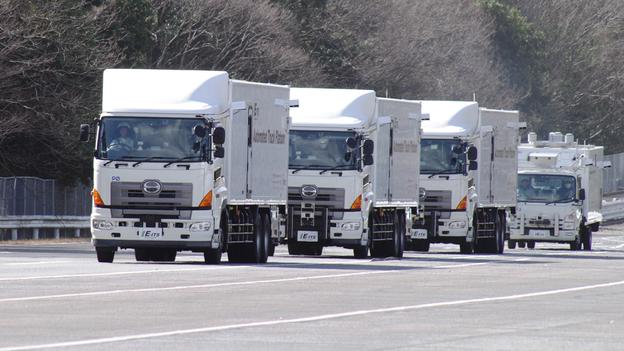 Driverless lorries could hit the mean streets and motorways of the UK if testing is successful.
The lorries will travel in a tight convoy, connected by wifi and utilising an array of sensors and cameras to keep them (and other drivers) from harms way.
The convoy will be controlled by the lead vehicle with the others following closely behind. Fear not my fellow motorists, a trained driver at the wheel but not directly in control. This will allow all vehicles to remain under the control of a driver in the event of an emergency or systems failure.