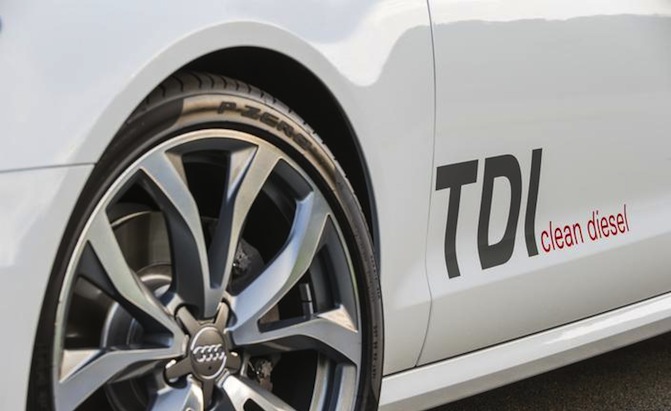 Turning water and c02 into fuel for cars might seem like something more akin to historical feats of religious spectacle but the boffins at Audi may have just done just that.
Audi have recently produced their first batch of what it calls e-diesel. This magical fuel is a synthetic diesel based solely on readily available resources (h20 and co2) that don't require costly and often dangerous extraction processes as seen in fossil fuels.
The process itself requires just water and Co2. Firstly the water is broken down into hydrogen and oxygen by means of high-temperature electrolysis. The resulting hydrogen reacts with the CO2 in synthesis reactors, again under pressure and at high temperature. This reaction produces a liquid made from long‑chain  compounds, known as blue crude. Like fossil fuels, blue crude can be refined into fuel, namely Audi's e-diesel.