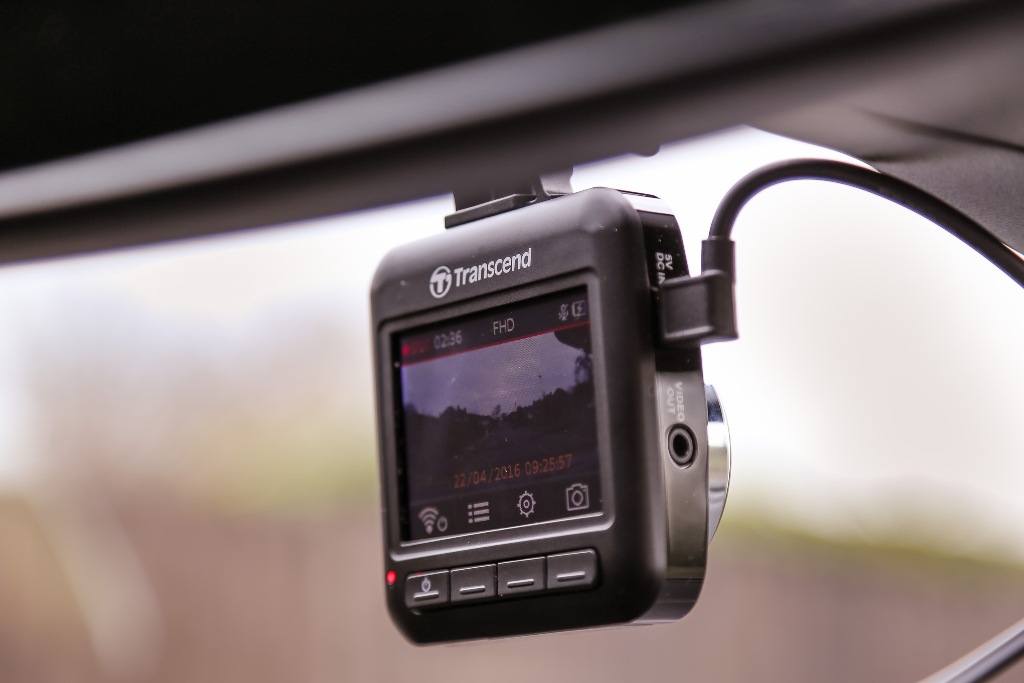 So you've taken the first step in protecting you against bogus insurance claims and unsuspecting wild life but there are a few pointers that can really help you make the most of your newly installed dash cam.
See below our top 10 Dash cam tips and cover yourself in the event of an accident or emergency. (Transcend DP200 – pictured above)
1. Where to put it
This might be an obvious tip but you'd be surprised with the number of incorrectly place dash cams providing hours of questionable video footage on youtube. The camera should be positioned in the centre of your windscreen and as high as possible. Many people who have the room opt to mount it behind the rear view mirror for that discreet install.
2. Don't reach for the sky
Unless your an avid bird watcher or fascinated by rare cloud formations you should limit the amount of sky you have in your picture (yes we are guilty of this!). Excess sky in the camera frame creates more glare, reducing the quality of the video. Glare will make the dash cam compensate for the brightness of the sky by making the rest of the video darker. This can reduce the quality of the the things you want to capture like that car on the wrong side of the road hurtling towards you.