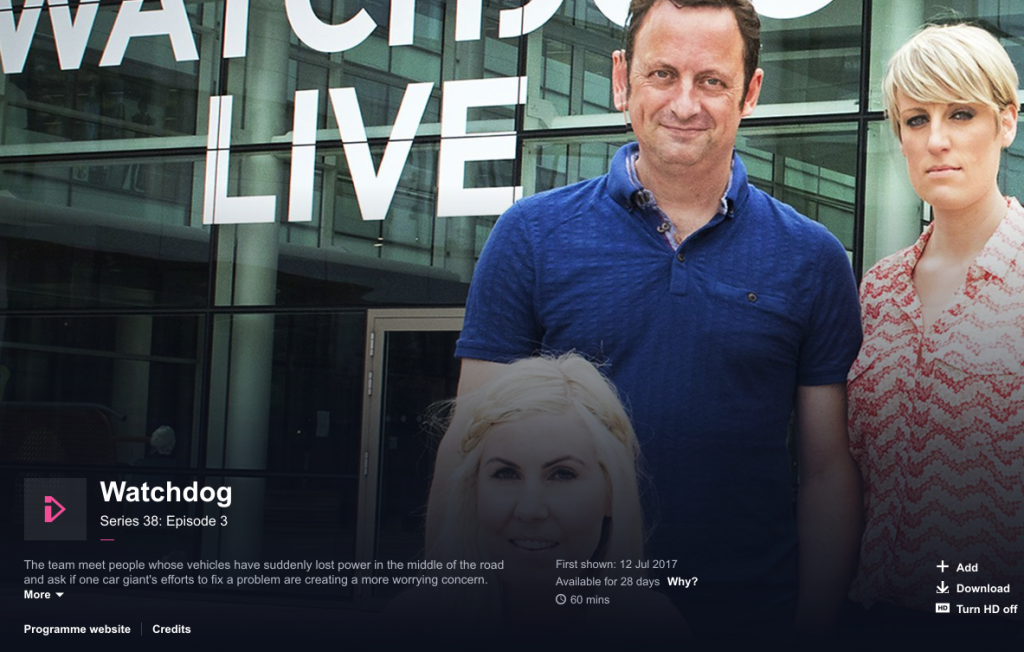 A
As many of you will know, BBC watchdog has finally covered the UK VW emissions fix issue. Working with the The Volkswagen Diesel Customer Forum facebook group they covered many aspects of the issues encountered by UK owners, but not without some issues.
The main issue has been the untimely delay in getting the episode up on the BBC iPlayer. Why the delay? Did the VW Challenge the content of the program, was there a legal challenge? We certainly believe so and were already busy making copy available to the public. Luckily for our legal team, that changed just moments ago.
The episode went live in the last few minutes. Click the link below to watch the full episode. We're keen to hear your thoughts their coverage. Please do let us know in the comments below.
http://www.bbc.co.uk/iplayer/episode/b08y7ntl/watchdog-series-38-episode-3
Apologies to our overseas readers, the above is only available in the UK to TV license holders.