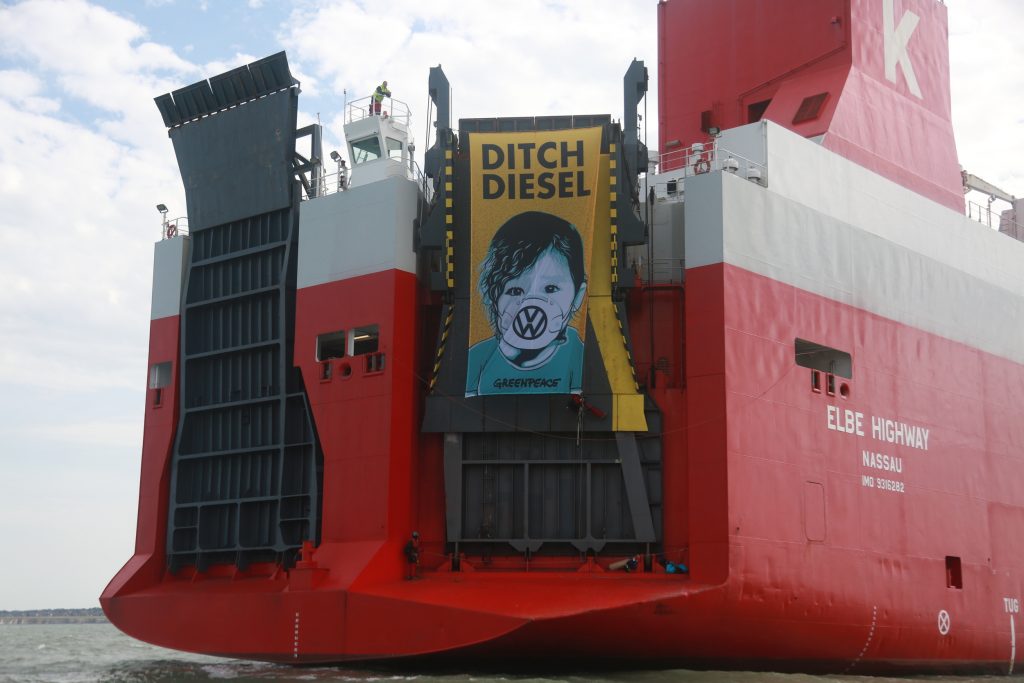 Greenpeace protesters have stormed ship delivering Volkswagen diesel cars in an attempt to block it from unloading its precious vehicular cargo.
The ship, Elbe Highway, a 23,000-tonne ship vessel was boarded by activists at around 9AM this morning at Sheerness port in Kent. Their aim was to block the ship from unloading a large number of Volkswagen vehicles, causing it to return to the motherland Germany.
A further 40 activists stormed the port and removed thousands of car keys in a bid to immobilise them. In a video released by Greenpeace, the group were seen lifting the bonnets and labelling the engines with messages from 8,000 Greenpeace supporters, including many car owners, calling on VW to ditch diesel.
The ship is currently anchored off Margate but is due to return to Sheerness port tomorrow morning. Reports suggest that at least two activists are still held up on the ship and will spend the night on a port gantry.