I recently had the pleasure of upgrading my aging iPhone XR to a Google Pixel 6A. Along with a whole host of features (and a healthy saving over a new iPhone), my Pixel 6A was quite a step up from my XR, with this failing battery and intermittent restarting issues.
The biggest issue I found with the phone is that when connected via Bluetooth, the Skoda head unit (MIB1) would only show the phone name and would not allow me to control the playback from my car controls or show any of the music / media – track information or metadata.
Unbeknown to me, the version of AVRCP was too new and unsupported by my aging 2015 Skoda Octavia VRS head unit. In this article, we'll show you how to "downgrade" the version of AVRCP on your phone and make the phone usable with your head unit.
What is AVRCP?
AVRCP stands for Audio/Video Remote Control Profile. It is a Bluetooth profile that enables devices such as smartphones, tablets, and PCs to remotely control audio and video playback on other Bluetooth-enabled devices such as headphones, speakers, and car stereos.
AVRCP provides a standard interface for controlling media playback, such as play, pause, stop, and skip, as well as volume and track selection. This enables users to control their music or other media without having to physically handle the playback device.
AVRCP also enables metadata information to be transmitted between devices, such as track title, artist name, and album art. This information can be displayed on the remote control device, such as a smartphone, providing a more convenient and informative user experience.
How to downgrade your version of AVRCP on your phone
Follow the step below to downgrade your phone's AVRCP version to allow compatibility with your head unit. Note that the version of AVRCP needed for your head unit may differ from the version shown in this guide.
Firstly we need to enable the Developer options on your phone
Select Settings > About Phone and find the build number of your phone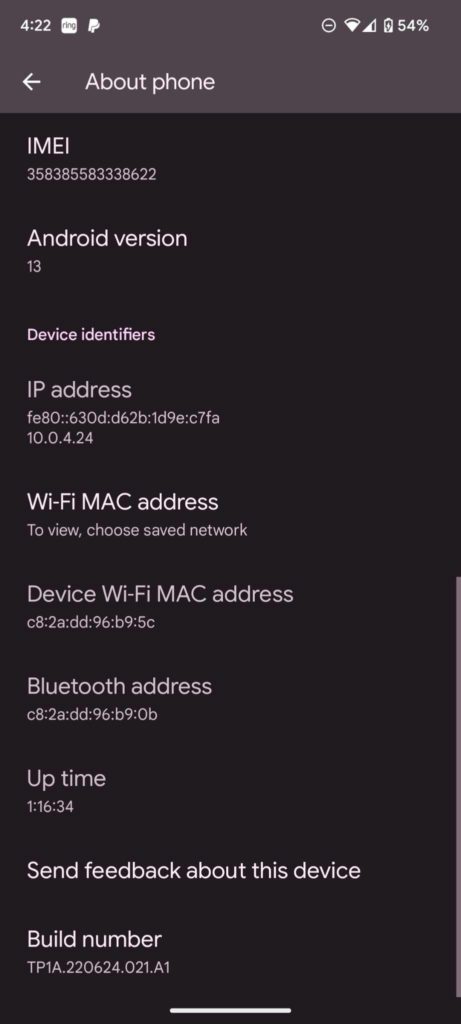 Tap the build number 7 times. This will activate the developer options
You can now select Settings > System > Developer options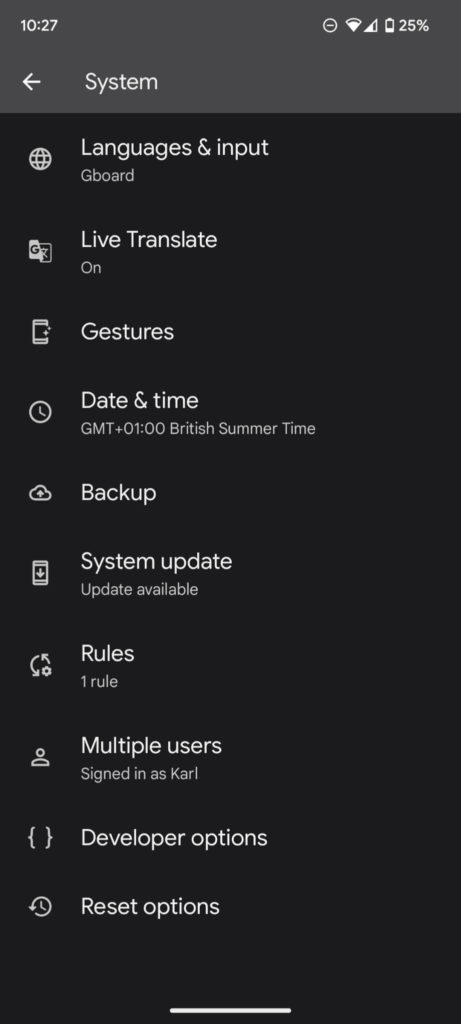 Scroll down to Bluetooth AVRCP Version. As standard, the Pixel 6A was shipping with version 1.5 as default. This was not compatible with the head unit in my MY15 Skoda Octavia VRS.
Change the AVRCP version to 1.4 and restart the phone.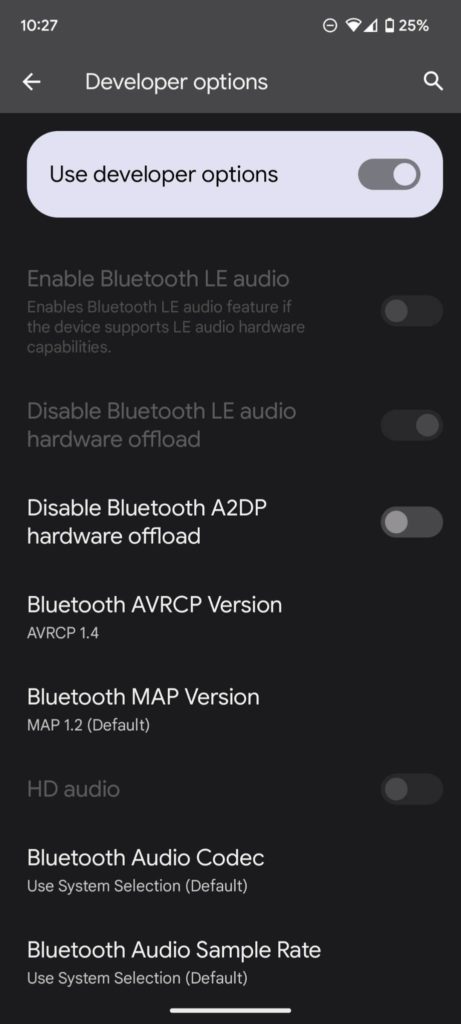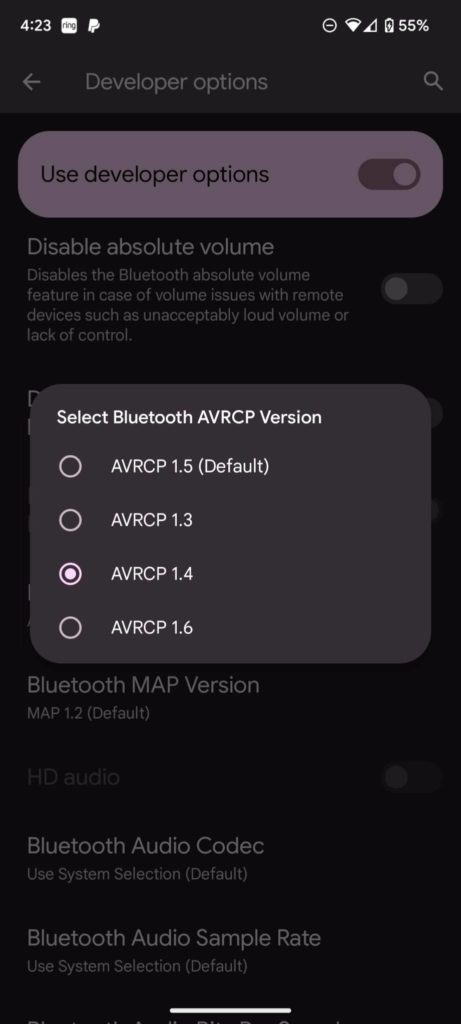 You will now have access to the media meta data, meaning you will be able to see the track/audio file data information and the playback controls will now work.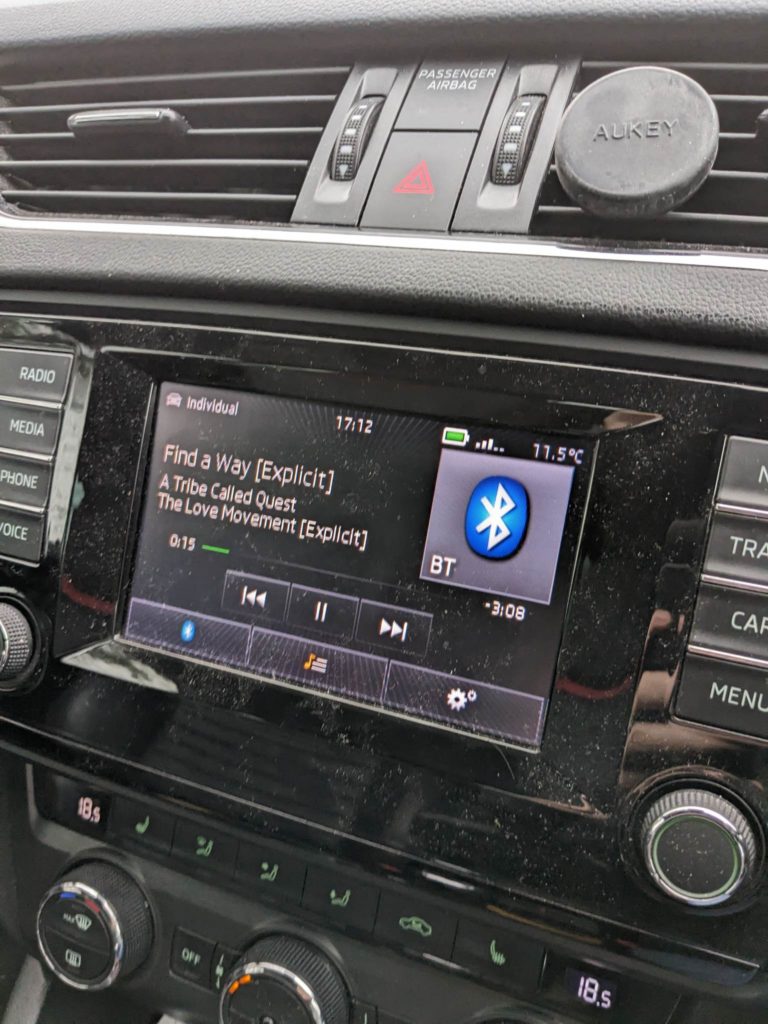 This "fix" will most likely work on a wide range of VAG cars – Audi, Seat, VW, and Skoda but this may also resolve the issue for many other makes too.
Let's hear from you
Did this fix work for you? What car / head unit do you have? What is the model year of your car? What phone do you have and were the steps the same as above? We'd love to hear from you so we can improve this article.