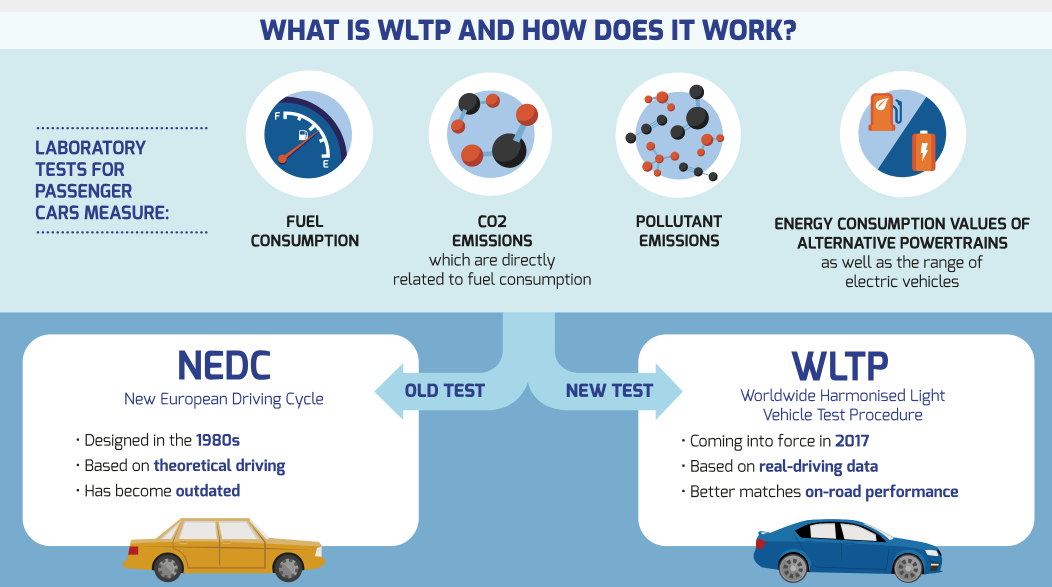 From this month (September 2017), every new car model destined for UK showrooms will undergo a new emissions test called the Worldwide Harmonised Light Vehicle Test Procedure (WLTP). This new test measures all regulated emissions, as well as CO2 and fuel economy.
Much like current New European Driving Cycle (NEDC) tests it is conducted in controlled laboratory conditions (for consistency) however the WLTP is much faster, longer and more dynamic, with a greater range of vehicle and engine speeds, engine load, gear changes and temperatures.
The tests are designed to replicate real world driving conditions by not only extending the test duration by 50%, they also incude
Higher average and maximum speeds
Shorter stops
Longer test distance and time (from 20 minutes to 30 minutes)
Higher average and maximum drive power
Test temperature set at 23°C
Different gear shifts
More rapid acceleration/deceleration
Better range of driving to represent the city, urban, a road and motorway
Fuel consumption and emissions figures that better represent results achieved by drivers
Amazingly the WLTP is the world's first test will require manufacturers to prove their air quality credentials by passing a brand new Real Driving Emissions (RDE) test using special state-of-the-art portable emissions measurement (PEMS) equipment. This PEMS analyses the trace tailpipe emissions of pollutants, including NOX and particulates over a wide range of both every-day and extreme conditions. This test will ensure that new vehicles meet tough Euro 6 emissions standards in real world conditions and also in the lab.
SMMT Chief Executive, Mike Hawes said, "We welcome this challenging new regime, which will provide hard evidence that the industry's ongoing investment in ever more advanced technology is delivering on air quality goals. Combined, these new and demanding tests will soon give consumers emissions performance information that is far closer to what they experience behind the wheel – and inspire greater confidence that the new cars they buy are not only the cleanest, but the most fuel efficient ever produced."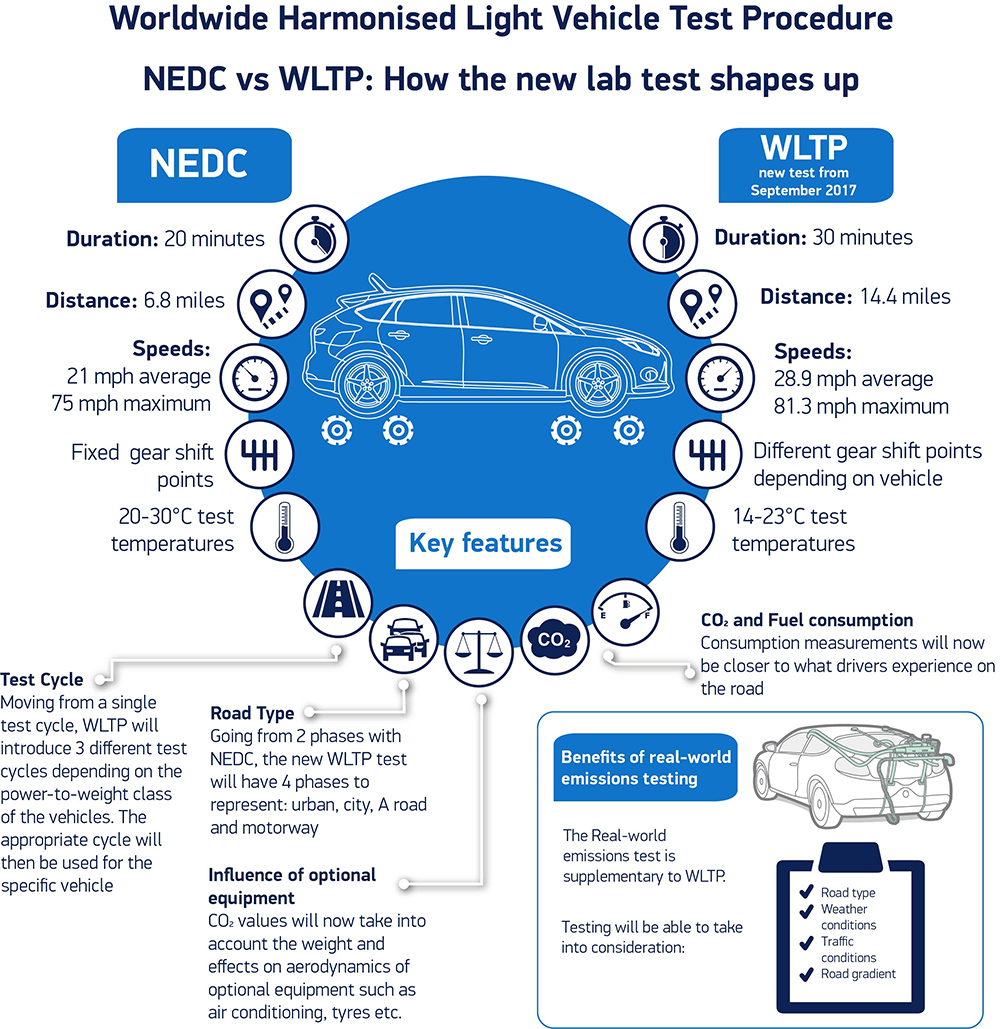 Will this be enough to stop the emissions cheating?
Recent events have shown that with all the will in the world manufacturers will always go that extra mile to cheat emissions testing. Are they really willing to clean up their act and pick up the bill for the privilege? We're not convinced and just hope that the new emissions test will go that extra mile to expose the cheating, lies and deceit that car makers have got away with for years.
Want to learn more?
For more information about the Worldwide Harmonised Light Vehicle Test Procedure (WLTP) check out the http://wltpfacts.eu/ website