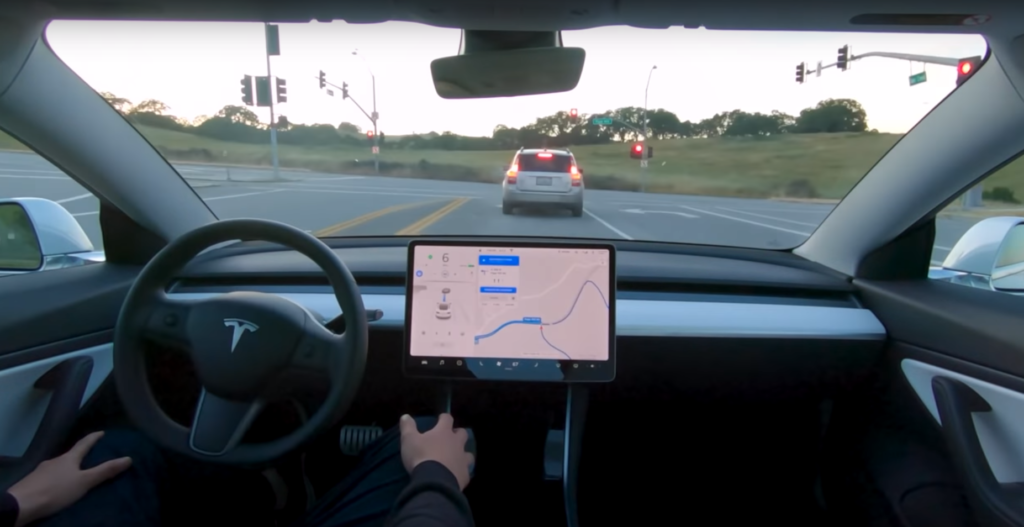 Unless you've been hiding under a rock, you'll be well aware of Tesla's "autonomous" mode for cruising highways. In fact, according to Tesla, a mindblowing 66 million miles have been covered my owners totally "hands-free".
Until now the promise of" full" self-driving has been one of science fiction. In the latest video from Elon, it shows the Model 3 doing just that. Full. Self. Driving.
The two-minute video shows a Model 3 cruising its way through 12 miles of highway, turns, traffic and stop signs. Taking it all in its stride, completely aided and in what appears to be a single take.
The video was released to coincide with Tesla's recent news of its own self diving chip which could pave the way for the self-driving cars of the future.
Whatever your take on the robotic future of our road, I'm sure you'll agree that it's damn impressive.
[ad]