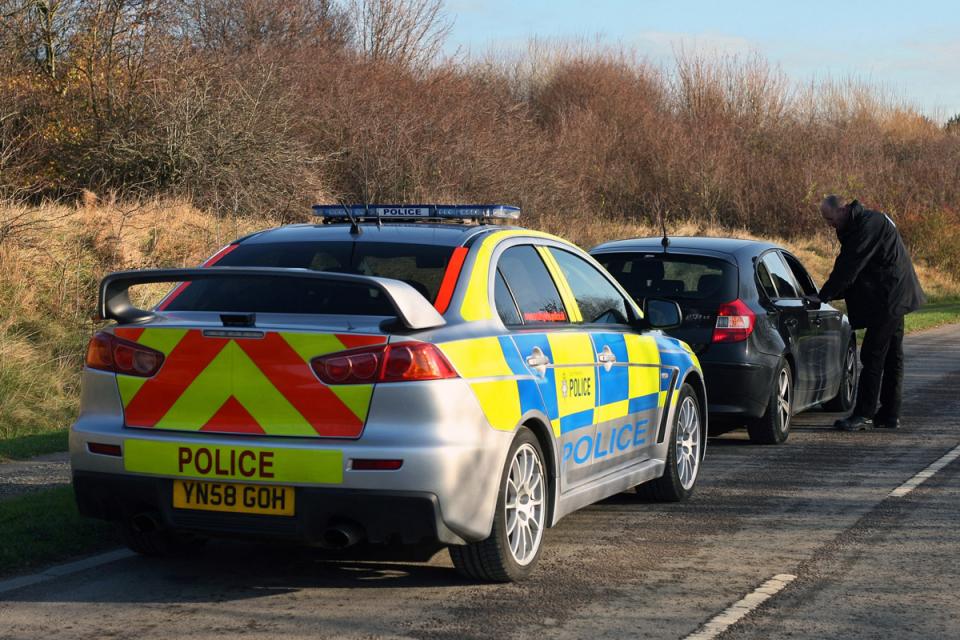 To be able to legally display number plates on your vehicle you need to purchase them from a registered number plate supplier. You can search for one that is local to you on the DVLA website. Companies that operate under this scheme and can supply replacement number plates to their buyers, in keeping with all of the laws and regulations that they set to ensure that they are road legal.
Some of the specifications behind the manufacture of number plates may not be known to you, but things like the reflective film, and the acrylics by used members of the RNPS (registered number plate suppliers) to make your number plates are supplied by manufacturers that are part of the British Number Plate Manufacturers Association. This means that all of their products conform to British Standards and you'll encounter no issues in terms of the quality and legality of your items.
The DVLA state on their website that –
Rules for number plates

The number plates on your vehicle must:
be made from a reflective material
display black characters on a white background (front plate)
display black characters on a yellow background (rear plate)
not have a background pattern
Characters on a number plate can be 3D.
If you ride a motorbike or motor tricycle

Motorcycles and motor tricycles registered on or after 1 September 2001 must only display a number plate at the rear of the vehicle.
If you ride a motorbike or motor tricycle registered before 1 September 2001 you can also display a number plate at the front, but you do not have to.
Motorcycle and motor tricycle number plate numbers should be on 2 lines.
The company that you are purchasing from should ensure that all of the plates that they manufacture fall under these guidelines, while offering bespoke shape and sizes is allowed as long they are to minimum dimensions, allowing a 16mm gap from the characters to the edge of the number plates. This gives you some freedom when designing your plates, and allows you to have something different from the plain standard number plates that usually come with on a new vehicle. Number1Plates have a very comprehensive plate builder that has a huge variety of options that allow you to create completely bespoke, road legal plates.
To be able to legally purchase number plates, you will have to supply documents. Now this isn't ideal, but there is a method behind the hassle. This is in place to stop criminals fraudulently buying number plates for registrations that they are not the rightful owner of, giving them the ability to clone vehicles, and commit road offences or more serious crimes. So, if a supplier is willing to give you a set of number plates without requesting this documentation, then they are acting illegally, and we recommend that you shop elsewhere.
The two lists documents that they should be asking you for are:
Identity documents

You can use the following to confirm your name and address:
driving licence
utility, Council Tax or rates bill from the last 6 months
bank or building society statement from the last 6 months
national identity card
The following will confirm your name only:
passport – does not have to be issued in the UK
bank or building society debit or credit card
police warrant card
armed forces identity card
Proving you can use the registration number

You must bring one of the following to show you're allowed to display the registration number:
vehicle registration certificate (V5C or V5CNI)
new keeper supplement (V5C/2 or V5C/2NI)
certificate of entitlement (V750 or V750NI) to the number
retention document (V778)
a renewal reminder for vehicle tax or SORN (V11 or V11NI)
temporary registration certificate (V379 or V379NI)
a number plate authorisation certificate (V948) with an official stamp from the Driver and Vehicle Licensing Agency (DVLA)
an electronic number plate authorisation certificate (eV948 or eV948/2)
a letter of authorisation from a fleet operator (including lease or hire company) quoting the document reference number from the registration certificate
if your fleet is in the new V5C on demand scheme (also called 'V5C suppression'), a PDF of the vehicle's details from the view vehicle record service
UK trailer registration certificate (VTRC)
The process may seem lengthy, but most of this legislation is in place to stop car crime. Right down to the Laser Charles Wright font that is used on every vehicle so police vehicles that operate a number plate recognition system can read the number plate clearly. Staying within these parameters can save you a hefty fine, or even the chance of failing an MOT, unnecessary hassle that everyone could do with avoiding. If you need any more information, head to this FAQ's page