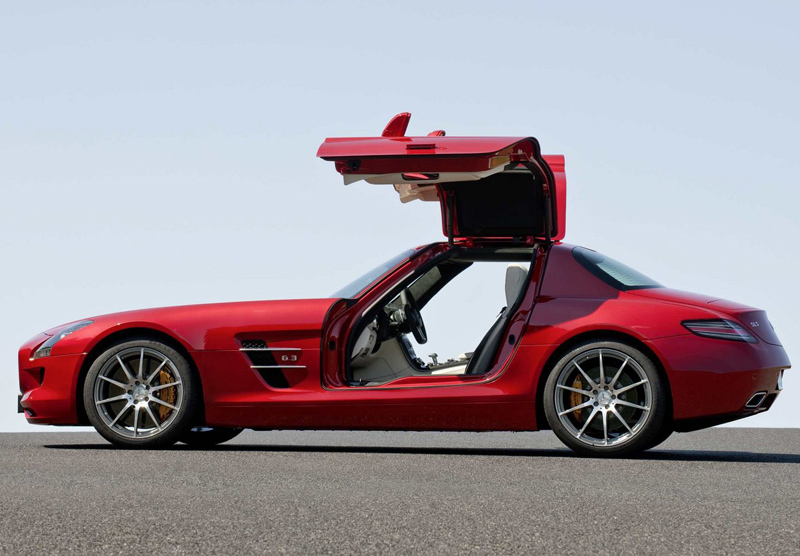 A number of recent studies reveal that not always car buyers base their purchase decisions on entirely and exclusively rational assessments. Fuel consumption, safety, price, etc., are indeed important aspects, and most would agree, rational ones. However, in some cases, these are not the only aspects that can seal the deal on a car purchase. According to the recent study published by The Family Room, more and more parents, for instance, involve their children in the decision-making process. Soft factors such as the design and the overall brand image sometimes have stronger impact on the purchase decision than clever engineering that offers, for instance, more efficient fuel consumption.
Recent video released online by Mercedes Benz, introducing its SLS AMG Roadster, highlights this emphasis on the design and image. It shows Roadster's beautiful design features – luxurious, sporty, fast and powerful.
[ad]
The video went totally viral with more than 1.8 million hits on the YouTube, so far. It shows former Formula 1 legend David Coulthard driving the car while up and coming golfer Jake Shepherd tries to hit a golf ball into the moving Roadster. What seems rather dangerous and highly unlikely, it actually worked, and though trivial, it was good enough for an entry into the Guinness Book of Records for the farthest golf ball ever caught by a moving vehicle. Although it is an excellent stunt, the underlining message of the video is really about the Mercedes SLS AMG Roadster – its design features, proficiency, and its image. It is not a coincidence that the association here is made between Mercedes and golf, the sport of the elites.
However, creative advertising and innovative stunts don't make cars attractive – the car's design itself has to offer something eye catching. But, why is design important? Well, despite it being merely a superficial aspect of a high-quality product particularly compared to safety features of a car, the purpose of the design is to translate those important features of a given product into its appearance. Also, as consumers we are highly aesthetic, and we like things that look certain way – in fact, we like things that look good and not only feel good.
In case of the recent Mercedes clip, viewers get a very good idea about what the Mercedes-Benz SLS AMG Roadster is like – it is fast, dynamic, luxurious and it totally looks the part. How much does the design impact consumers' decision varies from one consumer to the next, but it is certainly something that manufacturers take seriously and find interesting ways of communicating this particular aspect of their products.