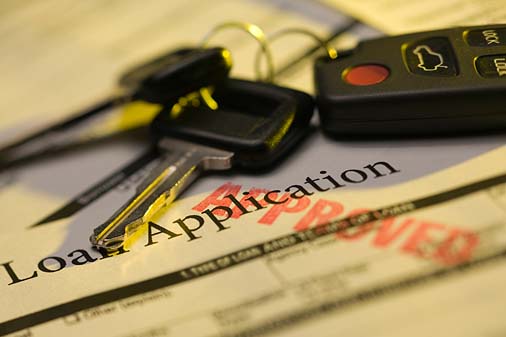 Despite the dark clouds hanging over our heads that is the economic gloom, car makers are seeing the proverbial light at the end of the tunnel. Big automobile manufacturers finally registered some positive signs for growth, but the biggest obstacle to better sales figures is the lack of sufficient funding for buyers. However, there is good news for would-be buyers all around; more financial institutions are loosening their purse strings, and are willing to loan you money. This means that car buyers today should be able to get better deals as compared to last year.
In the year 2011, car sales weren't that good. Across the globe, car sales declined by 7%, mostly due to the recession. This year started on a positive note. Though there are still concerns about the ever-changing economic market, car sales are looking up. It may be a bit early to talk specific figures, but countries like Australia, China and the US have seen positive action so far.
For sure there is a renewed interest in cars. After 5 years or so of bad news, the numbers are on the rise again. As a buyer looking for cars for sale Australia or in Europe, you would be best served by doing proper price shopping before settling on a particular car. As mentioned, lenders (financial institutions) are willing to offer you a good deal. Therefore, getting the money shouldn't be an issue.
The reason most banks and monetary lending agencies are feeling loose with their money is because they know consumers have cleared their debts and are looking to spend on big money items. For car buyers in Australia, the car rates are just under 5% for new cars. That is the lowest figure in a long time, and will likely not drop again before they begin an upward climb. As such, many lending institutions are offering low rates to be competitive with customers, a scenario you should take advantage off.
If you don't feel like buying, leasing is always an option. The deals you would get on a lease are much better than before. With a lease you don't get to own the car, but the deal you would get on new car is just as great as buying it. Also, with a lease you are not responsible for the maintenance fees; just meet your obligated payments, use the car within the given miles allowance and you should be able to enjoy your leased car with no hassle.
Among the top cars for sale at the moment are the Audi, Toyota, Land Rover, Ford, Mitsubishi (SX model), and Volkswagen. If you want to buy a new ride, whether a small car or a SUV, now would be a good time as the financial options are better than they have ever been in years.
[ad]