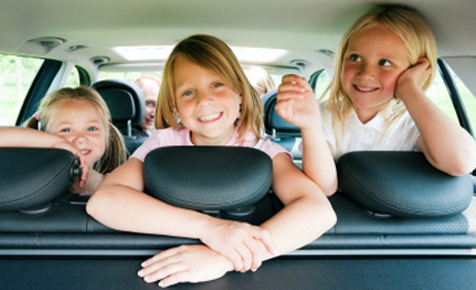 Buying a family car is not easy. There are many factors that need to be considered. The perfect family car comes from a combination of several features such as security, space and comfort. You can never overstate the importance of security in familyrides. It should have high security ratings which can be facilitated by: having airbags in every seat, side air bags and a sensor camera at the rear to aid in reversing. Also, a good family car comes with a relative price tag, not too high and not too low. Below is a list in search of the best family car.
Toyota Prius V
This is the ultimate family car according to Toyota. Taking a closer look, you will find it is quite impressive. It is very spacious compared to the other Toyota family cars. There are three models under the Toyota Prius V: Prius V Two, Prius V Three and Prius V Five, meaning a wider range to choose from. The Prius are electric cars and therefore very eco-friendly. The cost of acquiring this car is around $ 27,000.
Honda Civic
Honda are known for producing cars which give you service for years without costing you much trouble on maintenance. The Honda Civic is no exception. This car is as tough as they come plus this time it has some great security features making it ideal for a family car. It has a vehicle stability assist which senses when you over steer or under steer and it comes with wheel anti-lock disc brakes which help when hard braking. To own one of this, it will cost you $16,000. This is very considerable taking into account how many years of service this car will give you if properly maintained.
Chevrolet Surban 1500
If you are an outdoor person then you know the importance of having a minivan. This is among the best minivans in the market today. It can accommodate as many as 9 people and can lift a load of 9,000 pounds. This car is also very efficient in when it comes to fuel because it is an electric car. To get your hand on this car, you have to part with around $ 43,000.
Skoda Octavia
The Skoda Octavia was nominated as the best family car by Parkers who are very reputable when it comes to rating cars. The model has proven to be the best car under the price range of under $25,000. If you were to buy a family car and want good value for money, go for the Octavia. 
[ad]