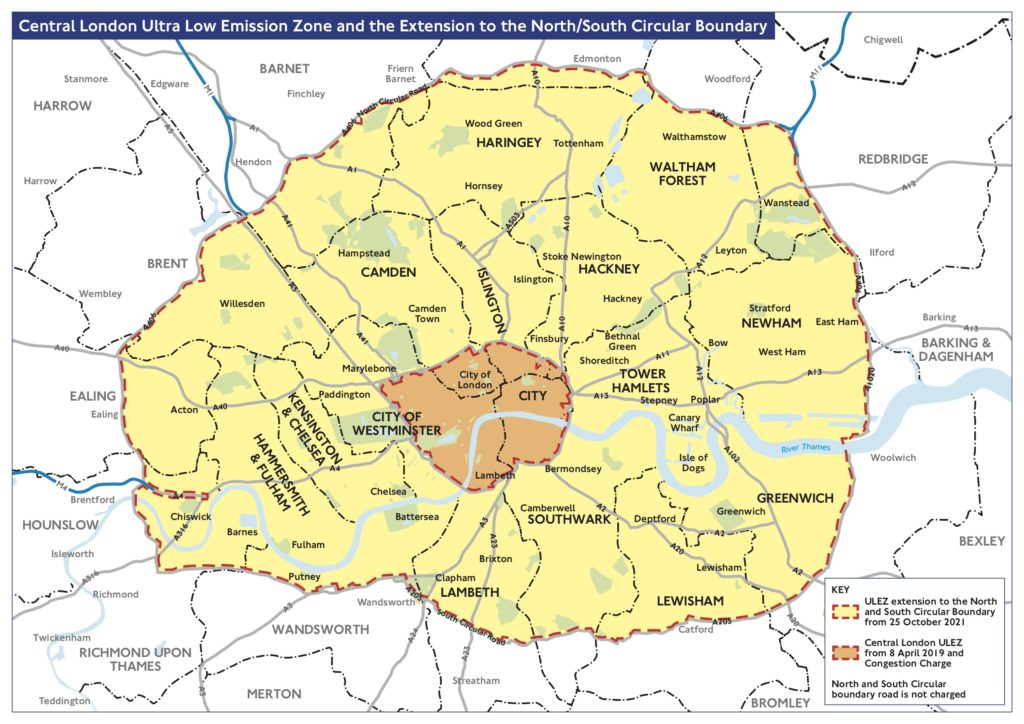 In a bid to help improve air quality in our fair capital, London will be launching it's London Ultra-low Emission Zone (ULEZ) on April 8th 2019 (this coming Monday). The zone will see the most polluting vehicles charged a "healthy" sum in order to drive in the zone.
The zone will initially cover the same area as the current congestion zone with plans to expand it to cover the rest of the capitol by 2021. It will see vehicles who do not meet strict emissions level charges up to £12.50 a day on top of the existing £11.50 congestion charge. Its hoped that the zone will deter the drivers of the most polluting cars from the area or force persuade them into more "eco-friendly" vehicles which are exempt from the tariff.
The Ultra Low Emission Zone (ULEZ) standards are a little confusing but from the TfL website, we're under the impression that the following vehicles are exempt from the charge.
Motorbikes must be Euro 3 (2007 onwards)
Petrol cars and vans must be Euro 4 (2006 onwards)
Diesel cars and vans must be Euro 6 (2015 onwards)
Buses, coaches and lorries must be Euro VI
[ad]
Vehicles which fall out of those standards will need to pay the London Ultra-low Emission Zone charge. For more information or to check your vehicle see the TfL page https://tfl.gov.uk/modes/driving/ultra-low-emission-zone/check-your-vehicle
We applaud London for their tough stance on vehicle pollution in the capital and we hope that other major UK cities take note. More efficient and less polluting vehicles are a real benefit to everyone, not only could you save money on fuel but you'll be doing your bit to help reduce emissions and improve air quality.
For more information about the zone and the charges, see the TfL ULEZ website – https://tfl.gov.uk/modes/driving/ultra-low-emission-zone