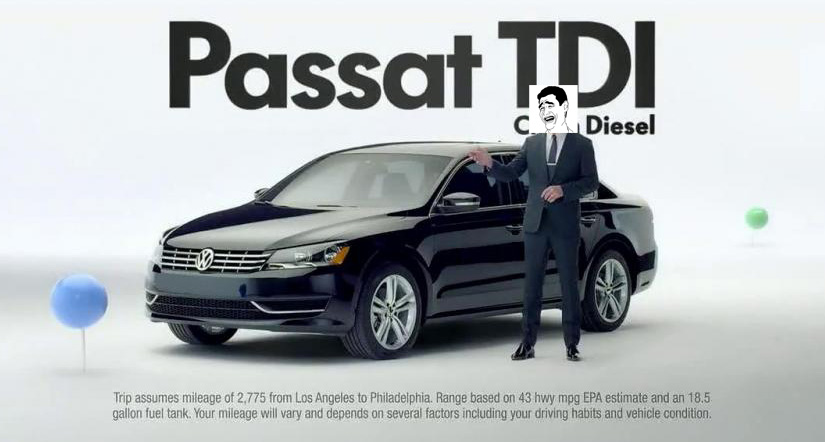 The US Justice Department is conducting a criminal investigation of Volkswagen after they were caught cheating emissions regulators. It seems that VW's so called "Clean Diesel" engines enabled pollution controls only during testing, leaving them to spew up to 40 times the allowable limit of nitrogen oxide into the atmosphere.
But how I hear you ask? This was all made possible by the use of "software that circumvents EPA emissions standards".  The EPA class this as a "defeat device" which has effected over 482,000 diesel cars in the US alone.
The Chief Exec of VW, Martin Winterkorn went on record to say he was, "deeply sorry that we have broken the trust of our customers and the public." We also suspect that he's just as apologetic to shareholders after VW stocks tumbled by over 18% following the scandal.
The EPA class this as a "defeat device"
It's thought that VW's decision to cheat the EPA was the answer to meeting US emission regulations whilst ensuring they did not dilute the vehicles performance and "claimed" efficiency.
Mike Hawes, chief executive of the Society of Motor Manufacturers and Traders, the industry trade body, said: "The EU operates a fundamentally different system to the US – with all European tests performed in strict conditions as required by EU law and witnessed by a government-appointed independent approval agency. There is no evidence that manufacturers cheat the cycle.
"The industry acknowledges, however, that the current test method is outdated and is seeking agreement from the European Commission for a new emissions test that embraces new testing technologies and is more representative of on-road conditions."
For the official low down visit the EPS's website http://www3.epa.gov/otaq/cert/violations.htm