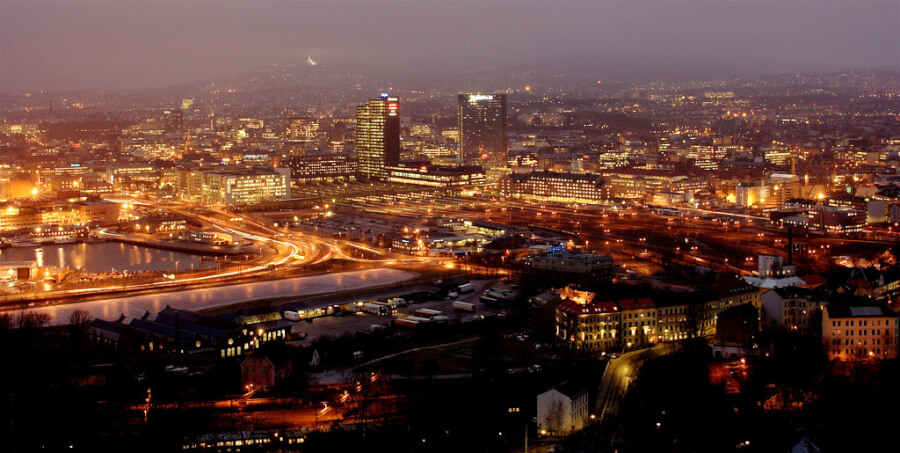 In yet another blow for diesel cars, Norwegain officals have banned the use of diesel cars in the capitol Oslo due to worsening air pollution levels.
The ban will be effective from 6am till 10pm staring today and will be in place until conditions improve. It will restrict the usage of diesel cars on municipal roads in Olso in an attempt to clean up pollution levels in the city.
For those drivers choosing to violate the ban, they will be fined to the tune of 1,500 or £174.
The ban, the first of it's kind in Norway has been attributed worsening air quality in the capital combined with "atmospheric conditions". The Government have rushed in the ban to protect the public. Greens city councillor, Lan Marie Nguyen Berg said, "In Oslo, we can't ask children, the elderly, and those suffering from respiratory problems to remain holed up at home because the air is too dangerous to breathe."
The ban is likely to be lifted by the weekend as weather conditions improve.
[ad]
Officials have urged commuters to allow plenty of time for their commutes during the ban as public transport takes up the slack. It's hoped that many who use the service will opt to travel outside peak rush periods or work from home.
Much like the UK, motorists in Norway were urged to buy green and buy "diesel". The U-Turn over diesel car usage will see may diesel owners "priced out" of their cars in favor of efficient petrol engines and alternatively fueled vehicles.
The Norwegian Institute of Public Health has claimed that air pollution causes 185 premature deaths in Oslo each year.