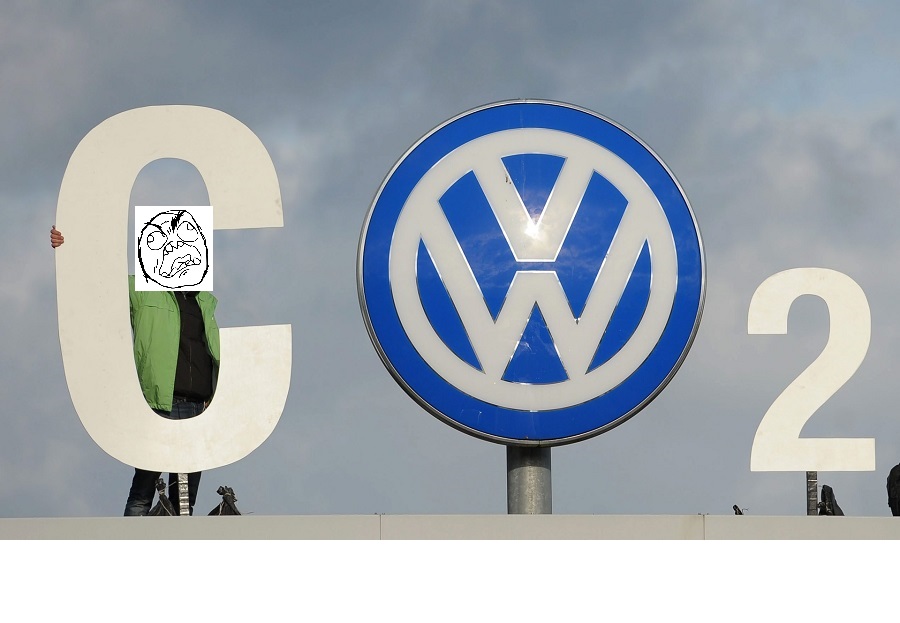 In the never ending saga that is the VW #dieselgate scandal, US owners will be offered $1,000 gift cards in an attempt to "make things right".
The good will package being offered to owners of the 2.0L diesel cars effected by the emissions defeat device uncovered by the US Environmental Protection Agency.
The package includes a $500 prepaid Visa Card, a $500 VW dealership card plus 3 years roadside assistance.
Owners in the US should use this LINK to check eligibility of their vehicle and apply for the good will package. Just make sure you read the small print as it's looking like VW are covering their behinds with this so called "good will" gesture to help protect itself from the countless law suits that could follow.
Affected customers eligible for the Goodwill Package are not required  to waive their rights or release their claims against VWGoA in order to receive the Package.
The emissions scandal has hit US owners hard with book prices of the effected two-liter diesel engines falling 13% since mid-September. Volkswagen is already offering $2,000 to current VW owners to trade in their cars for new vehicles. The gift cards and vouchers would add $1,000 to that as they desperately try and retain their disgruntled customer base.
This is just another chapter in Volkswagen's demise, and with "irregularities" already found in vehicles outside the US we  don't see VW's fortunes turning around soon.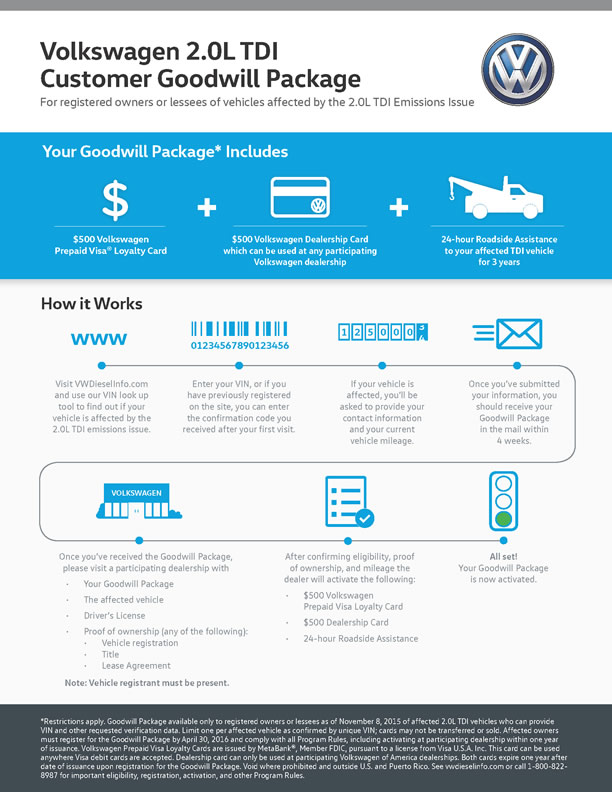 If you have been offered the good will package or you are a UK owner of an effected vehicle then please get in touch via our contact page or in the comments below.