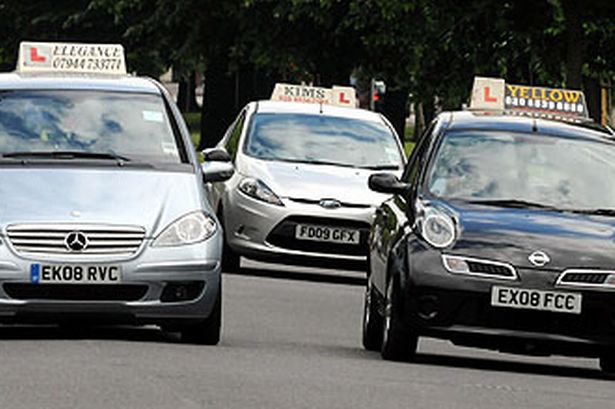 British roads could be made safer for all if young drivers are trained to a higher standard, leading to fewer accidents and fewer expensive car insurance claims.
A survey carried out of more than 14,000 drivers by AA/Populus this May revealed that more than a third of motorists have had a crash by the time they are 23-years-old and a quarter have been in an accident within two years after gaining their licence.
Published in the report Young Drivers at Risk by AA Charitable Trust and Make Roads Safe, the worrying figures revealed that the first six months after an individual passes their test are the most dangerous time for drivers, with a quarter of those aged 18-24 involved in an accident in this period.
Interestingly, a motorist's first crash typically happens during the day, with only 13 per cent occurring at night time, and bad weather is not always to blame, as it only influenced 15 per cent of accidents. Almost half (47 per cent) of first accidents happen on a single carriageway or in a rural area and, fortunately, nearly two-thirds of first accidents occur when there are no passengers in the car.
These statistics could indicate specific areas of driver training that could be improved or adjusted to boost the safety of British drivers by directly targeting their weaknesses.
To coincide with the launch at Silverstone Classic, AA Charitable Trust has pledged its support to Britain's road safety by offering another 1,000 free driver improvement courses.
Drive Confident and Drive Smart is taught by AA Driving School instructors and specifically helps new drivers who are nervous, lapsed or over-confident by updating their skills.
At the launch, former racing driver and member of the Commission for Global Road Safety Nigel Mansell explained that a person is killed or maimed every six seconds, which is a figure that could double in the next few years unless something is done.
The report suggests that prospective motorists begin driving in a safe, off-road environment before they turn 17 so they can get used to being behind the wheel before starting to learn properly. Three-quarters of UK motorists believe this could make young drivers safer.
The Institute of Advanced Motorists (IAM) chief executive Simon Best welcomed the AA report, saying that post-test training is the best way to improve road safety. He added that training young people in a safe environment before they turn 17 is a great, fun way of introducing them to driving.
He also suggests that tackling Britain's most dangerous rural roads should become part of the testing process, which could make novice drivers much safer once they pass.