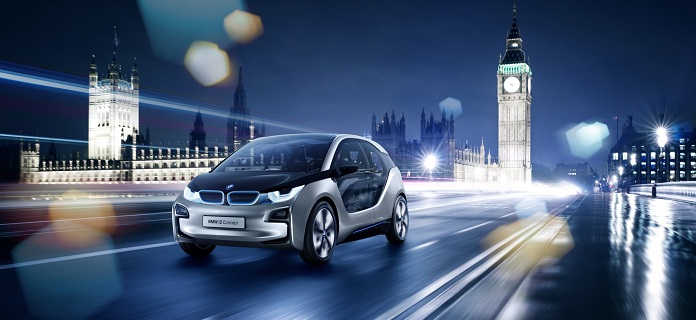 BMW will join the ever increasing array of manufacturers offing its next generation of electric vehicles at this year's Paris Motor Show, however BMW will be going a step further with its i3 concept by also factoring in its sustainability.
The updated i3 concept will feature materials which come from "sustainable cultivation sources" such as eucalyptus wood and natural wool fabrics for use in the cabin. BMW will be sourcing these materials from within Europe to minimise freight and transportation miles and to reduce the cars impact on the environment.
The concept will utilise man made materials for the passenger cell to improve safety and reduce weight. The cell will be produced from a mix of high tech carbon fibre and plastic, also known as CFRP (carbon fiber reinforced plastics). According to BMW the use of these materials "achieve a whole new dimension in terms of weight, structural rigidity and crash safety".
Under the bonnet the i3 will feature a 125kW /170BHP all electric engine producing an impressive 250NM of twist from zero RPM. It will propel the green machine to a top speed of around 100mph and to 60 in under 8 seconds. At present there are no details on its range but expectations are that it should return about 100 miles on batteries alone.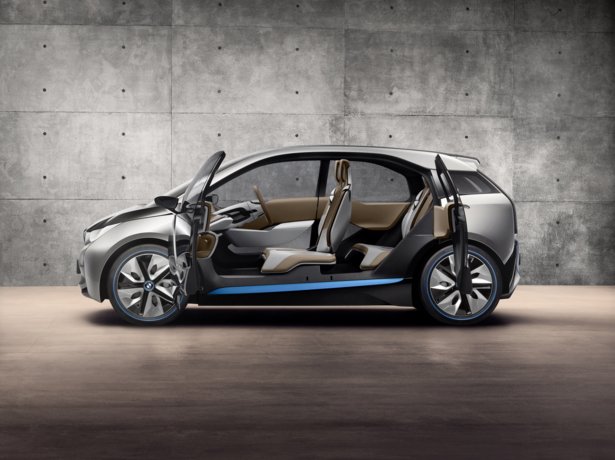 Like the Chevy Volt and its European cousin the Vauxhall Ampera, the i3 can also be fitted with an optional range extender which BMW call the REx. REx is a low displacement and quiet petrol engine which will drive an on-board generator to maintain electrical power when the batteries become low. Great for those who have "range anxiety" or want the flexibility of powering it the old fashioned way.
The BMW i3 concept is due to hit forecourts in 2012 with prices starting from around £30,000. We'll keep you updated.