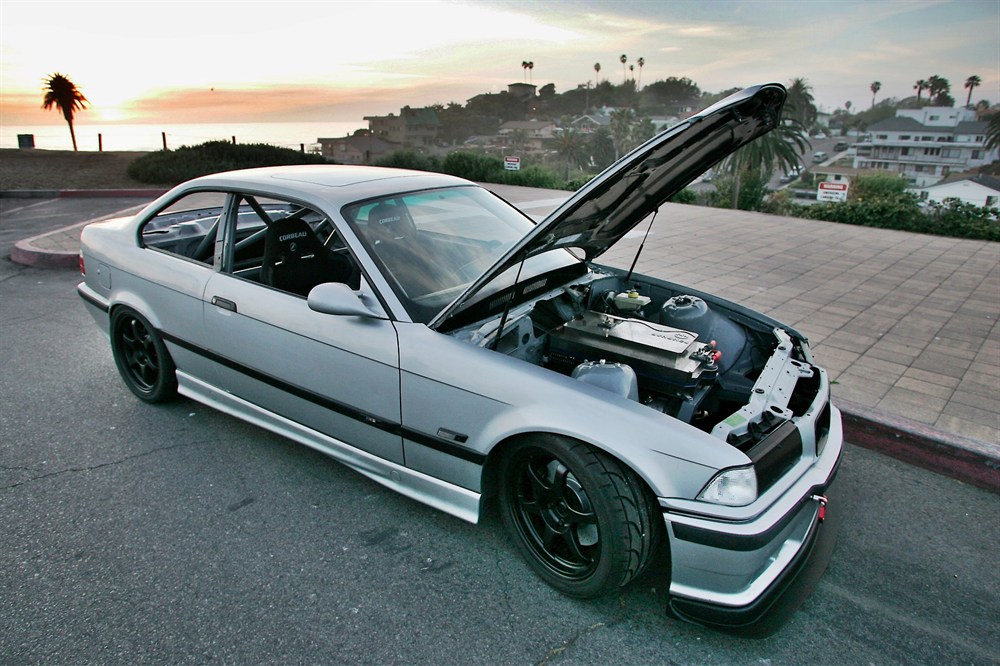 Not many people know this, but before the green bug bit, I was a bit of a performance car nut. Numerous quick cars came and went over the years including MR2 Turbo's, 3 Ford Capri's and an XR2-Turbo. Now I'm rocking a 1.6 Volvo estate from Sweedens heart lands, so its pretty much game over. But this offering from California's EV West certainly has reignited my interest with performance cars to a whole new level.
They have taken what looks like a fine example of an E36 M3 and replaced its petrol pumping straight six 3.0L  heart with a new pacemaker. Its not just any old milk float motor either, the guys at EV West managed to extract 420BHP together with a mammoth 813Nm of torque from its new power plant.
About 100 cars and about 120 motorcycles will be competing in this years Pikes Peak competition, including six other electric vehicles (EVs). We'll be watching closely to see how it fairs against some stiff "electrified" competition.
Check out the video below, it seems quite odd to only hear the punishment from the rear tyres without the chorus from the loud pipes.