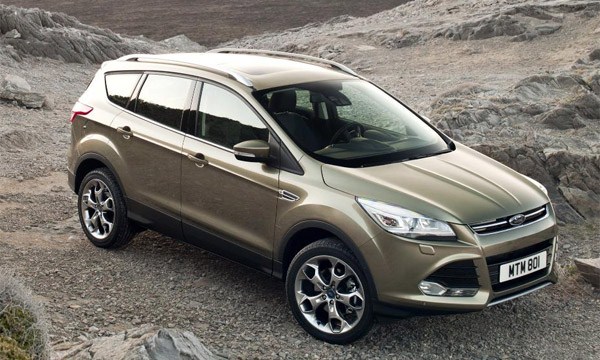 In today's world, giving you more for less is quite unseen unless you are in the market for a 4 door crossover SUV with a blue oval badge.
Ford has just released it's pricing for the new 2013 model Kuga and surprisingly the entry level Zetec will set you back around £1000 less than the equivalent outgoing model.
Ford has also managed to offer class leading efficiency gains while managing to cost you less. The new front wheel drive 2.0-litre diesel power plant will offer a 5MPG improvement over the previous model while emitting 15g/km less CO2 to boot. They have also managed to improve the efficiency of their petrol engines by 25% with the utilisation of their acclaimed EcoBoost engine technology which now graces nearly all models from their car line up.
At present there is no indication that Ford will offer its ultra efficient 1.0 EcoBoost engine in the Kuga but as the awards roll in for its flag ship green powerplant, it's likely they they will soon make it available on their entire range.
They have  recently added their silverware collection with the 1.0-litre EcoBoost engine winning the EST's (Energy Saving Trust) Innovation in Car and Van Manufacturing award. This is in addition to the small displacement engine winning this years "International Engine of the Year".
We're big fans of SUVs and crossovers at Hypermiler towers, and look forward to the chance to drive the new Ford Kuga for ourselves in the new year.
[ad]