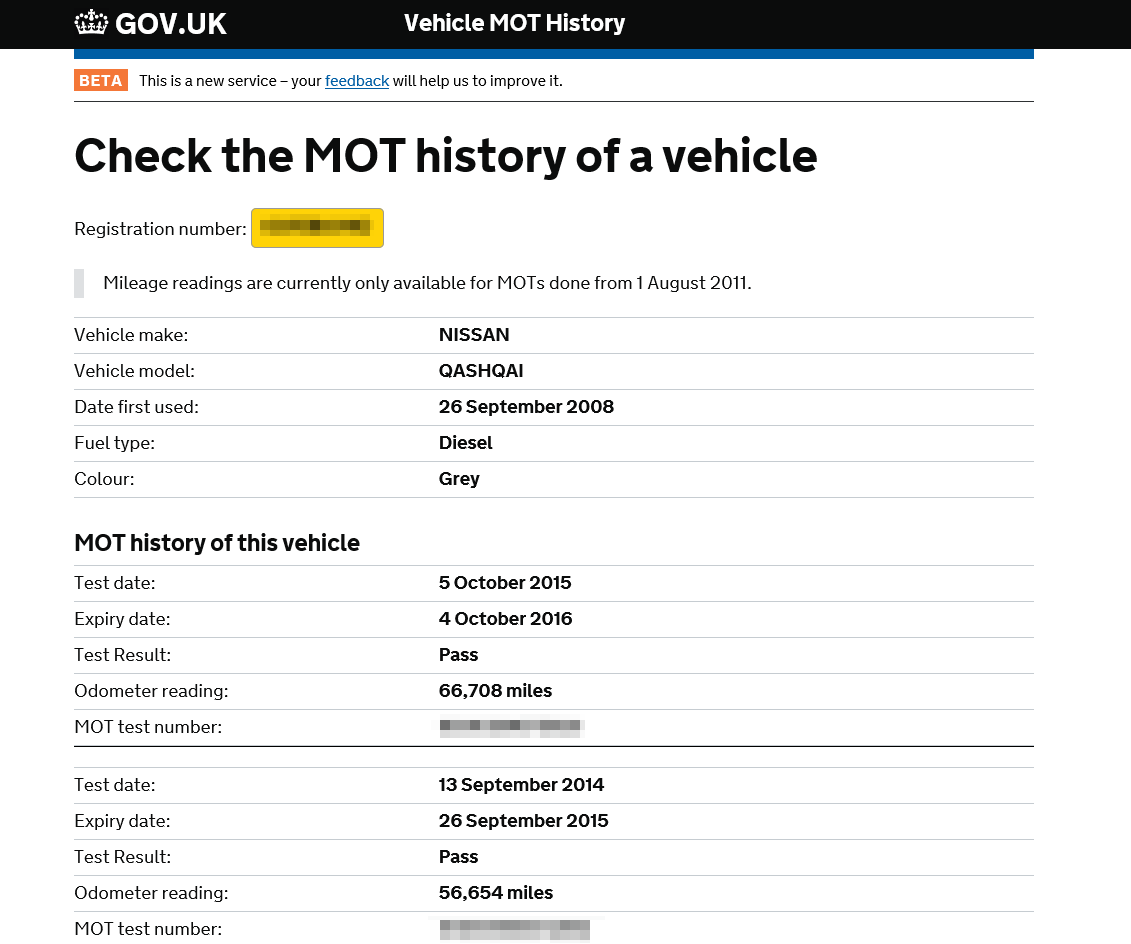 The Government has launched a new "beta" website where the public can check the MoT history of any UK registered vehicle.  The website allows you to input registration number and make to reveal a whole host of information which could prove to be an invaluable tool for used car buyers in the UK.

MPT
The website returns a treasure trove of information which makes unlocking a vehicles possibly checkered past a breeze.
With a valid registration number and vehicle make you a can list:
Full vehicle details including Date first used, fuel type and colour
MOT History including

Test Date
Expiry Date
Test Result
Odometer reading
MOT test number
MOT Advisories
[ad]
This helpful tool is a great way of checking that the mileage of a vehicle has not been tampered with and also any advisories flagged on the MOT. This added transparency when looking at a second hand car will be invaluable, especially if the seller is not forth coming with any imminent issues which are often masked under a banner of "Includes 12 months MOT for piece of mind".
Just bear in mind that the recorded MOT history only goes back so long and is not available on cars newer than 3 years old, for obvious reasons.
If you're looking at buying a car or want to check your own car details check out the MOT History website here https://mot-history.net/ – Note please bear in mind that the website is BETA meaning that there is a possibility you may experience issues until its official release.