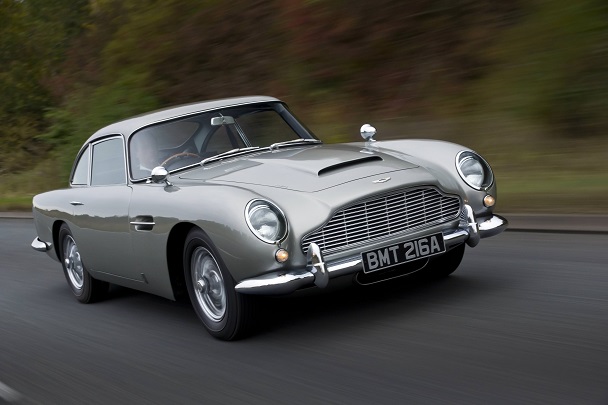 Purchasing or restoring a classic car, truck or other vehicle can be the chance of a lifetime, one that will allow owners access to the vehicle of their dreams. Ensuring that your time, expenses and efforts are as secure as possible is never a concern that should be left overlooked, as even minor incidents and damages can result in a very expensive repair bill. Finding the best policy and insurance coverage for your classic car will ensure that any issues that may need to be addressed will not have to be done so out of pocket.
Taking out the Cheapest Car Insurance
A lot of people are aware of the high costs of car insurance, but for those of you who aren't, you better look more than one place. Sites such as MoneySupermarket are what you call comparison websites, but sites such as ExpressInsurance.co.uk are standalone insurance sites which are the company you are buying from rather than being referred to.
Owning the Car of Your Dreams
For many drivers, the chance to own a vehicle that offers more than just transpiration is not one to be passed up on. Vintage models, classic vehicles and the most iconic cars of the past may prove to be a major investment, but they can also offer a great deal of satisfaction and enjoyment for their owners. Keeping your newly purchased or restored vehicle safe from harm will ensure that your car can be kept in the best state possible and will be able to provide you with years of enjoyment.
Protection from Minor Damages
When you consider the financial commitment needed to acquire a classic vehicle, it only makes sense to do all you can to keep it as safe as possible. From minor dings and scratches, fender benders and less serious collisions to storms and inclement weather, there are no shortage of ways for your investment to be harmed in the course of everyday use. Owners who neglect the many important benefits and assistance that the best insurance policies can offer them, there may be no other choice but to cover the cost of repairs themselves, often finding them faced with a substantial repair bill that can put serious strain on any budget.
Loosing your Investment Through Collision or Theft
Classic car owners who purchased their vehicles outright, as well as those that have spent considerable time and effort restoring their car, loosing your vehicle in an accident or having it stolen can be nothing short of a disaster. Working with the right insurance provider will provide you with the resources and assistance needed o mitigate such risks and more effectively protect the investment you have made in your vehicle. Finding out, too late, that you missed your chance to arrange for superior insurance coverage can be a very unfortunate situation.
Enjoy Peace of Mind by Protecting the Car of Your Dreams
The contentment that comes from knowing your dream car is in the best hands possible is not an easy thing to put a dollar figure on. Doing all you can to keep your classic car or truck in the best state possible can provide you with many years of use and enjoyment. Arranging for the right insurance policy can afford you the peace of mind needed to drive your classic, restored or iconic automobile free from further concerns that might limit your enjoyment or detract from the experience.