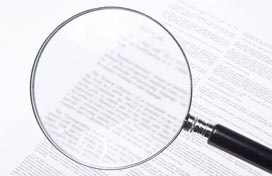 Researchers from the Consumer association Which? have struck a blow against car hire firms over what they describe as  "sneaky charges".
The team examined 10 websites of car hire companies operating in Spain and found that many are confusing their customers over pricing. They found that some of the hire companies failed to disclose additional costs until the booking had been confirmed.
These additional costs for items such as insurances, excess protection and additional drivers often added hundreds of pounds on top of the "confirmed" price.
This lack of transparency has prompted Which? to make a series of recommendations to the industry to ensure they show the following details clearly on their websites.
the amount of the excess
the cost of the excess waiver, and what it covers
the cost of compulsory fuel
the cost of additional extras, like sat navs and additional drivers.
Executive director of Which? Richard Lloyd said, "The car hire industry is taking customers for a ride by hitting them with sneaky charges not included in the headline price. Car hire companies must be more transparent and upfront about their fees so people can make an informed choice."
With a large number of car hire companies operating in the UK , consumers are also urged to read the small print when choosing a hire company within our borders. They also offer many of the same services highlighted by the research and it may not always be apparent what you are paying for.
The concern over high excess charges has opened the market to companies offering car hire excess insurance that covers drivers in the event of a claim. This additional cover could save hundreds of pounds in the event of a claim while costing as little as £2.99 a day.