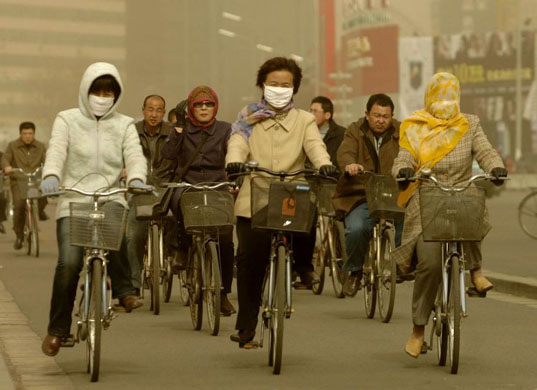 EU environment minister Janez Potocnik has told a Brussels conference this week that the EU must take action to cut emissions from diesel vehicles to help tackle air pollution.
Air pollution is directly linked to nearly half a million deaths in the European Union each year with Europe is falling behind in its efforts to tackle this growing problem. The European Environmental Bureau (EEB) has stated that current EU standards for ambient air quality are weaker than those recommended by the World Health Organization (WHO).
Its well noted that diesel cars are "on the whole" more efficient than their petrol counterparts however they they do emit  higher levels of NOx and particulates. NOx emissions are a main contributer to the formation of fine particles and ozone smog.
Janez Potocnik, told the conference on Tuesday that, "We will have to address the issue of the diesel car. Compliance is crucially dependent on reducing real world emissions from diesel cars."
Demand for diesel cars in the UK is still growing strong as cash strapped motorists try to cut back on motoring costs. Be it seeking better deals for car insurance from companies such as Endsleigh or opting for fuel efficient marques, it seems that motorists are going that "extra mile" to cut back.
Only last year the WHO reclassified diesel fumes to a  Group 1 Carcinogen ( Carcinogenic to humans). This classification puts diesel fumes firmly aside both 2nd hand tobacco smoke and asbestos to name but a few.