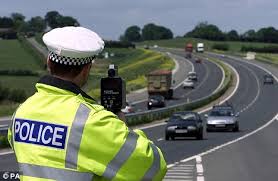 Motorists could see their insurance premiums drop by upwards of £15 a year as driving records go on line.
The move over to the on-line records is due to be complete by 2015 will see an end to the paper counter part license. It will also allow insurance companies to calculate insurance premiums without have to rely on trust to ensure they have the drivers full details.
At present insurance companies do not have access to check licenses and driving offences meaning they have had to factor in a costs to account for this "risk".
The new system is to be implemented by the DVLA and will allow detailed records to be checked using the drivers license number.
The Association of British Insurers is in full support for the scheme and has confirmed that insurance premiums are pushed up by the fact that firms have to take account of the risk that drivers either do not tell the truth about speeding points to get a lower quote, or simply make a mistake.
Government Minister Francis Maude championed the changes to the drivers records system, pointing out that the move over to digital records has already saved the Government in excess of £1.2 billion pounds.
He said, "Our digital by default agenda is part of our long-term economic plan to tackle the deficit we inherited. To win the global race and save hard-working taxpayers more money, we need world-class public services available online 24/7 from anywhere. That is why it is great news that DVLA is about to launch online driving records which can be used by anyone with a driving licence as well as by the insurance industry."