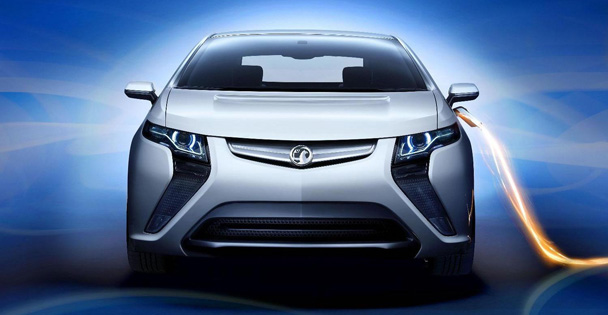 With very few exceptions, new cars are becoming ever more economical – more fuel efficient and more environmentally friendly, which also means lower running costs through cheaper tax. Whether you are looking for a tiny city car or a super sports car, which are the most economical options you can buy in 2014?
City car
VW Up! Electric Car 60kW Auto
Costing £19,250, including the government's electric car subsidy, the Up! offers some 81bhp and a 0-60mph time of 12.4 seconds. However, what counts is that it emits 0g/km in CO2 and returns the equivalent of 216mpg. As an electric car, it does suffer from a fairly limited driving range, of 93 miles, and costs roughly 3p per mile to recharge. It pays no road tax, congestion charge or company car BIK, which overall makes it super economical.
Family car
Vauxhall Ampera 1.4 16vVVT V6 Positiv ECOTEC E-REV Auto
This petrol hybrid, small family hatchback returns an impressive 235mpg and costs only 3p per mile to run. With CO2 emissions of just 27g/km, car tax is free, you pay no congestion charge and the company car BIK is 5%. It costs £28,750 to buy and is popular for its perky performance.
Estate
Volvo V60 Plug In Hybrid 2.4 D6 AWD Geartronic
If you need something a little larger, the V60 is a diesel powered, plug in hybrid that will give you about 149mpg. As a hybrid there is some combustion power to take into account, but CO2 emissions are still super low at 49g/km, which makes it congestion charge exempt, and road tax is free and the company car BIK is 5%. Per mile cost is just under 5p per mile. It costs £44,275 to buy.
SUV
Honda CR-V 1.6 i-DTEC S
While hybrid and electric vehicles are gaining ground, traditional combustion engines haven't been left behind, and some of the newer petrol and diesel engines are now some of the most economical vehicles on the market. This diesel powered SUV achieves 63mpg for 119g/km in CO2 emissions. This puts it in car tax band C, costing £0 in the first year and £30 the following year, and its company car BIK rate is 8%. Its running cost is about 10p per mile and purchase cost is £22,800.
MPV
Citroen C4 Grand Picasso VTR e-HDi 90 Airdream ETG6
The French brands have always excelled at MPVs and are now producing some of the most economical cars on the market. The new C4 Grand Picasso will get 74.3mpg and is beautifully spacious and comfortable. With CO2 emissions of 98g/km, it is subject to road tax band A or £0 per year, whilst its company car BIK rate is 14%.
Sports car
The BMW i8 is one of the most eagerly awaited releases of 2014. It is a petrol electric, plug in hybrid sports car that will return 113mpg with CO2 emissions of less than 59g/km. It is also a sleek and sexy two door coupe that's set to do a lot to boost the image of electric cars, with genuinely sporty performance – 0-62mph takes only 4.8 seconds, and it will carry on to an electronically limited 160mph.
For more motoring advice, visit www.carfinance247.co.uk.