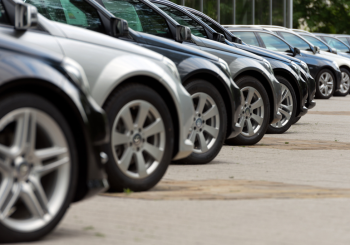 The UK car industry has continued its record growth with figures released by the SMMT showing that March 2015 proved to be the best month since 2009, hitting 21st century highs.
Figures show that a whopping 492,774 cars were registered last month, making March the 37th month of continued growth for the UK car industry.
The figures are a stark contrast to levels seen after the financial crisis. In fact the UK market surpassed pre-recession registration levels some seven months ago, helping bolster the economy and "drive" it out of recession.
In response to the figures the SMMT Chief Executive Mike Hawes said "The best month this century for new car registrations is a welcome boost for the UK's thriving automotive sector. The challenge for a new government and industry will be to maintain this momentum and to strengthen Britain's manufacturing capabilities through continued investment, innovation and policies which maintain our global competitiveness."
The SMMT data also revealed that 41 per cent of the alternatively fuelled cars registered in the first quarter of 2015 qualified for the government's plug-in car grant. This represents an increase of 13 per cent over the same three-month period in 2014.
The grant offers buyers of alternatively fuelled vehicles up to £5,000 off a sticker price for eligible cars and up to £8,000 offered for vans meeting the government's criteria. More information of the plug-in car grant can be found on the gov.uk website.
Britain's booming motor industry has an annual turnover of £64bn and directly employs more than 160,000 people. The car industry is a major contributor to the country's economy with 80 per cent of the 1.53m cars produced in the UK annually being sold abroad. New car exports represent 10 per cent of the country's total goods leaving the country.
Speaking to Hypermiler, a representative from the Howards Group  said, "Following a year of sustained growth in the new car market in 2014, the first quarter of 2015 has continued in a similar vein. March itself and the arrival of the '15' plate was particularly positive for Howards Group with 770 new cars being registered and delivered to customers during the course of the month, a growth in sales of over 12% versus the same period of last year."
The group who has four sites across the South of the UK has continued to embrace the UK's support of the car industry. Howards offer both new and used car sales for a wide range of makes and models to customers in the South and beyond.
It's not just the UK enjoying record car sales. The European Automobile Manufacturers Association (ACEA) reported that new passenger cars in the European Union rose 10.6 per cent year-on-year in March 2015.
[ad]