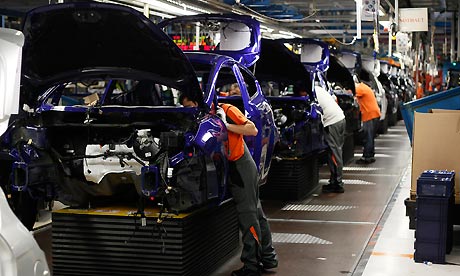 The SMMT (Society of Motor Manufacturers and traders) have announced that UK car sales are at their highest since 2007. Figures from the SMMT show that 2.26 million vehicles were registered in 2013, a rise of 10.8% on the year previous (2012).
Sales are still a little below the 2007 high of 2.4 million but the data shows that consumer confidence is growing and the new car market is reaping the benefits.
The figures put the UK second in the European sales table, overtaking France but still some way behind the German powerhouse.
Chief executive of the SMMT, Mike Hawes said: "With its best year since a pre-recession 2007, the UK new car market has helped stimulate the country's economic recovery. While the European market is only now showing signs of improvement, the UK has consistently outperformed the rest of Europe, with 22 consecutive months of growth. The 10.8% increase in 2013 reflects the attractive financial offers available, as well as increased demand for more technologically advanced new cars. We expect new car registrations to remain stable in 2014 as customers return to a more regular replacement cycle."
Ford have once again come out on top with its Ford Fiesta super-mini. In fact sales of Fiesta total more than the hugely popular VW Golf and Nissan Qashqai cross over combined. In second place the Ford Focus continues to be the best selling family car. You can see a whole range of used Ford cars from The Car people here – http://www.thecarpeople.co.uk/find-a-car/used-cars/ford/.
Car sales from across the pond reveal Ford's domination in the Anglo American market. It's F Series truck was the biggest seller of the year, trumping the Toyota Camry to the top spot.
Here's a run down of sales from 2013
Ford Fiesta: 121,929
Ford Focus: 87,350
Vauxhall Corsa: 84,275
Vauxhall Astra: 68,070
Volkswagen Golf: 64,951
Nissan Qashqai: 50,211
Source:  SMMT