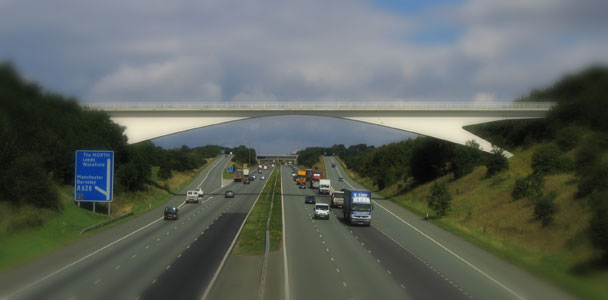 The UK Highways Agency is proposing a new 60 mph limit on a section of the M1 motorway in a bid to reduce traffic and pollution. If implemented, the plans could see traffic reduced from 70mph to 60mph on the M1 between junction 28 and 35a (Matlock, Derbyshire to north of Rotherham).
This section of the M1 will also be part of the managed motorway all lane running scheme. The scheme will allow the hard shoulder opened up as a fourth lane for motorists to use, helping to prevent queues caused by congestion.
The RAC have questioned the proposals saying it could "pave the way for similar restrictions on other sections of motorway" and that the plans could "inevitably be a negative impact on business efficiency and individual mobility".
Back in 2011, the government announced proposals that would have seen the speed limit on certain roads in the UK increased to 80MPH, these plans have since been shelved even though they were applauded by heavy footed motorists and the motoring organisations such as the RAC (more here).
Just a 10mph reduction in speed certainly has its merits. Travelling at 60mph uses up to 9% less fuel than at 70mph, reducing fuel consumption and emissions alike. It's a commonly used Hypermiling technique that many motorists have come to rely upon to reduce fuel costs amidst record fuel prices. 
The M1 motorway is 193 miles (311 km) long and was constructed in four phases. Most of the motorway was opened between 1959 and 1968 but the southern end was extended in 1977 and the northern end was extended in 1999 (source Wikipedia)