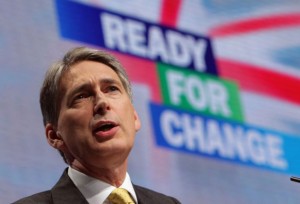 Headed by the transport secretary the  government plans to raise the speed limit to 80mph from 70mph by 2013. According to the misguided politician Philip Hammond "Increasing the motorway speed limit to 80mph would generate economic benefits of hundreds of millions of pounds through shorter journey times. So we will consult later this year on raising the limit to get Britain moving". 
What our fair transport secretary fails to mention is the increased death toll on our roads together with increased fuel bills for motorists already struggling as the government drives us into another debt soaked recession.
Research suggests that over 49% of of UK motorists currently flaunt the speed limit, opting to waste fuel and risk lives in the process. So maybe 90mph will be the new 80? We dread to think.
For the record, we a totally against the proposed plan. The benefits of the slightly increased journey times will be outweighed by both fuel costs and the danger to UK motorists. Travelling at 80MPH opposed to 70MPG could reduce mpg by up to 20%.
Maybe we should have taken a leaf from Spain's book and reduced the speed limits.