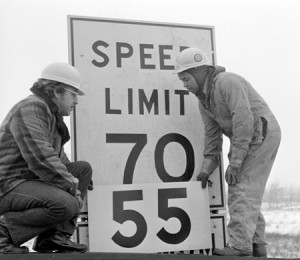 Like the rest of the world, Spain is struggling as the unrest in the middle east causes domestic fuel prices to rocket. Spain's government has reacted by passing a law reducing the speed limit on dual carriageways to 110kph from 120kph.
The law, which was announced by the Government Vice-president and Interior Minister, Alfredo Perez Rubalcaba, will come into effect on March 7, and has been announced as a provisional measure, although no mention was made of when it might be lifted.
The government claims that reducing the speed limit by 10kph will help its motorists combat the fuel prices rises that have been plaguing the world.
Such a move is a great step forward to help reduce Spain's reliance on fossil fuels and also help Spanish motorists save money at the pumps. Such a reduction in speed could save anywhere up to 15% of fuel for the average motorist.
To learn more about Hypermiling and to save yourself pounds at the pump, see our Hypermiling Techniques page. Can you afford not to?
[ad]