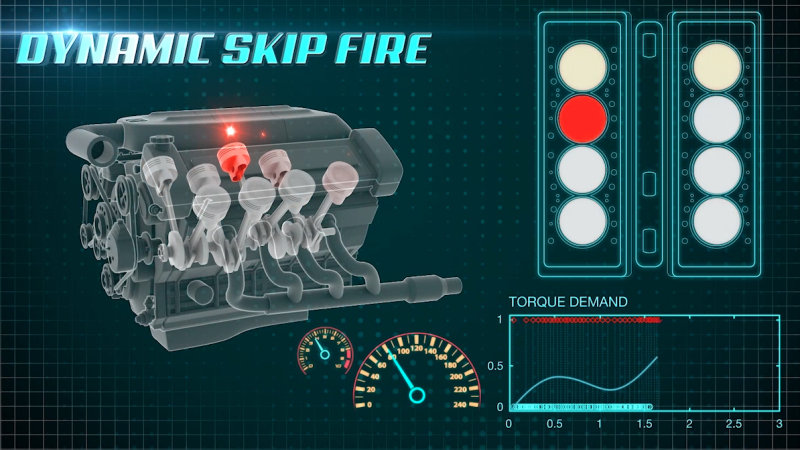 Cylinder deactivation has been around in one form or another for many a year. Back in '81 GM's Cadillac L62 V8-6-4 was one of the first engines of its type to enter production.
Fast forward to present day and the technology is once again receiving a revival in what GM call Dynamic Skip Fire. As opposed to the traditional approach of shutting off a fixed set of cylinders, Dynamic Skip Fire constantly monitors all of them and decides whether or not to apply spark based on the driver's torque demand. GM claim that this new technique can improve fuel economy by around 15 percent without changing an engine's overall power output.
Dynamic Skip Fire (Developed by Silicon Valley based Tula Technology) utilises signal processing software to monitor the entire engine with each cylinder equipped with deactivation hardware. Until recent advancements in processing power, the dynamic way in which the process happens has not been possible.
R. Scott Bailey president and CEO of Tula Technology said, "We've worked closely with GM during this exciting stage of DSF development, and they've provided essential financial support while allowing us to run our business with full autonomy. Our goal is the same as GM; we both innovate to make the lives of people better."
GM aren't saying when the technology will be available in products cars however they have states that it is "production worthy".
For a more indepth explanation of how Dynamic Skip Fire works check out the video below.