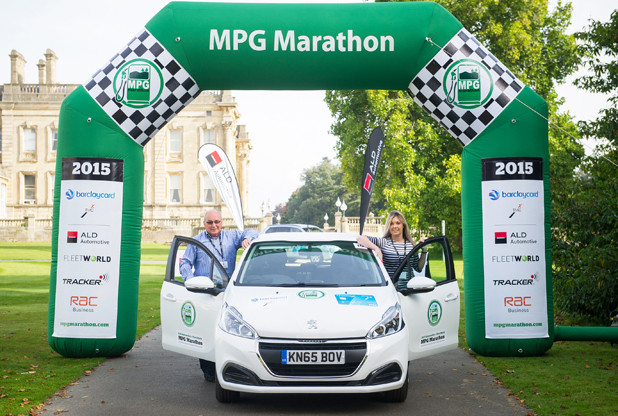 Peugeot has secured victory at this years MPG Marathon with their fuel sipping Peugeot 208 Active Blue HDi. Piloted by MPG Marathon veteran and thee-time former champion, Mick Linford the French hatch back managed an average of 104.5mpg over 385 miles.
The result represents a very impressive mark-up on the 208's official combined MPG figure of 80.7mpg, testament to Mick's expertise at the wheel and Peugeot's hatch back.
Unlike VW's recent folly with emissions, the MPG Marathon is held on real life roads with real life traffic conditions. The route the drivers take is a mix of all types of traffic, road and driving conditions.
Neil Moscrop, Brand Director at Peugeot UK, explained: "This is a fantastic result which clearly highlights just how efficient the latest Peugeot range of new cars can be in real-world traffic conditions. Customers seeking reassurances that they are buying a new car with leading environmental credentials need look no further than Peugeot for the most fuel efficient vehicles on the market."
The result marked a 3rd win for Mick who won the event three times from 2009 to 2011. He was was quote as "over the moon" with his performance.
For more information on how to drive like Mick head on over to our Hypermiling and fuel saving tips page.
[ad]