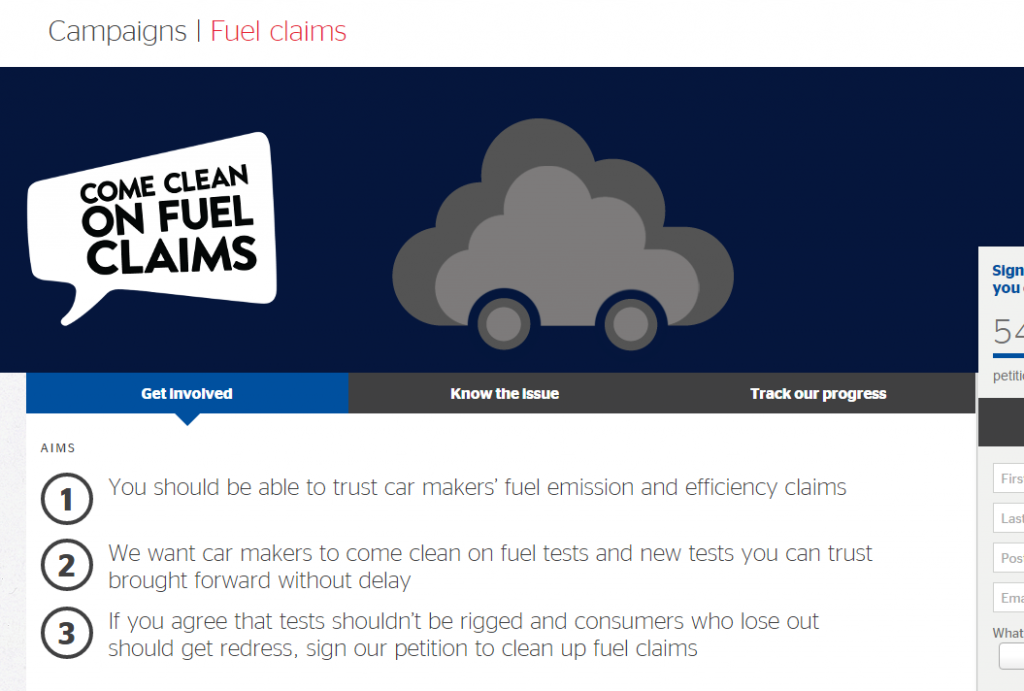 We all should know that manufacturer's MPG claims are just that, a claim. A figure used as a headline to tempt us plucky British motorists into showrooms in order to buy a car we don't need and in many cases can't afford.
In light of the VW scandal which will affect over 1M cars in the UK alone pressure is starting to mount against what many see as misleading efficiency figures for the majority of UK vehicles.
A recent Which? investigation found that 98% of vehicles were not as efficient as claimed.
Which? has kicked off their effort to have manufacture's "come clean" on fuel claims and issue read world driving figures that will more accurately represent achievable vehicle efficiency.
It's easy for many to dismiss such efforts saying "its how you drive it", but even the most dedicated Hypermilers (myself included) still struggle to meet combined figures without driving to road and traffic conditions.
We wholeheartedly support the Which? campaign and call on all our readers to signup by clicking Come Clean on Fuel Claims. We hope it kicks off a wave on discontent in the auto industry and paves the way for more transparent testing and a better informed consumer.
Let us know your thoughts in the comments below.
[ad]