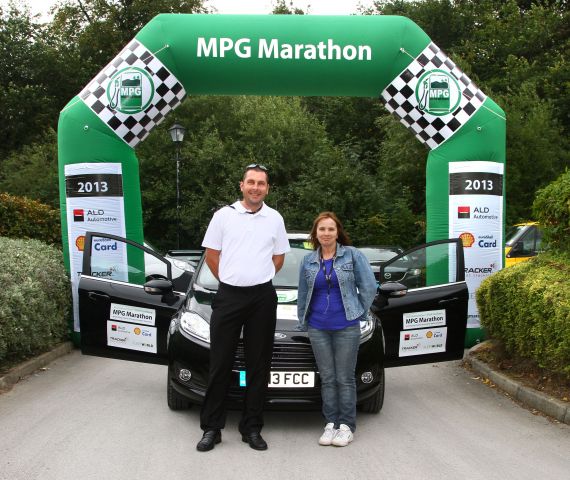 The fuel sipping Ford Fiesta ECOnetic has been declared the winner of this years prestigious ALD Automotive/Shell FuelSave MPG Marathon. Ford's flag ship super mini took the podium "out-hypermiling" 23 other cars in the event.
The Fiesta was piloted by a team from Leicestershire County Council. Nick Chapman and Rosemary Homer managed to hypermile their way to victory with a impressive result of 88.69MPG over 339.3 miles.
The Ford Fiesta ECOnetic is powered by a 1.6 diesel engine. The car features fuel saving features and technology such as Start / Stop, lowered suspension, aerodynamic rear under-tray and wheel trims, and low rolling resistance tyres. Official figures suggest that the Fiesta "should" be capable of a "class-leading 85.6 mpg, with CO2 emissions at just 87g/km".
This year's event was considered the toughest yet with forty six competitors driving from Tankersley Manor near Sheffield and negotiating hill climbs, bad weather and heavy traffic. In contrast to last year's 2012 Shell Fuel Save MPG Marathon, the same car managed an epic 108.78MPG, proving that both the route and road / traffic conditions are a major factor when it comes to your driving efficiency.
For more information on previous Shell Fuel Save Marathon competitions then click here. You can also event the offical MPG Marathon website here.