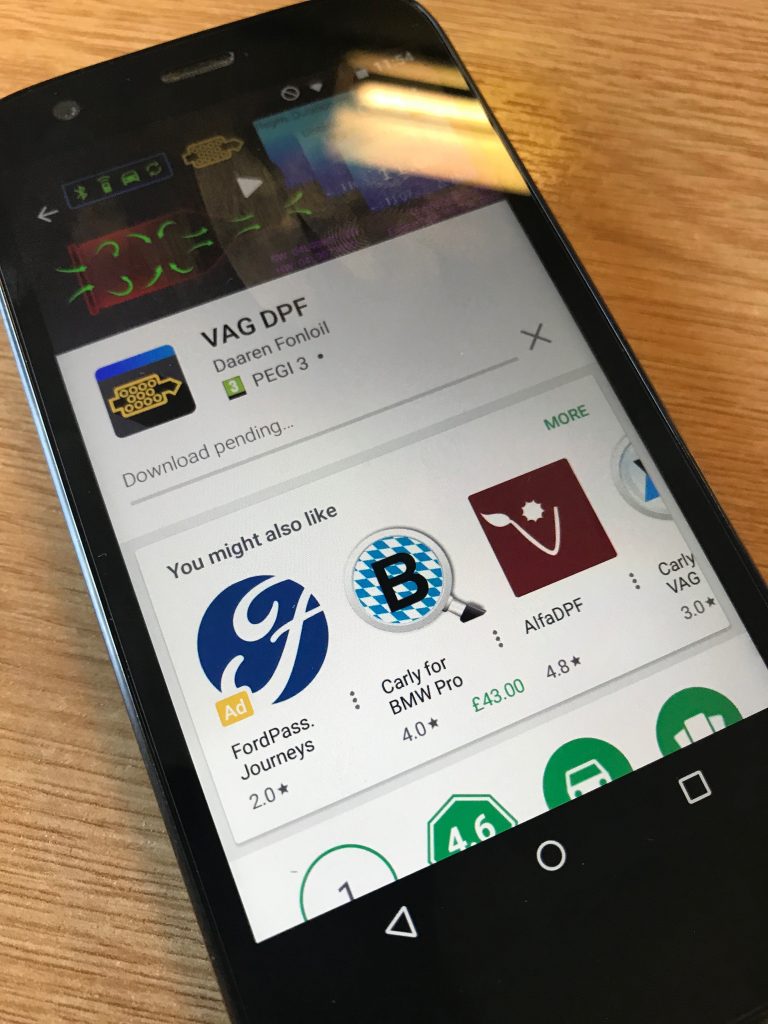 We're big fans of the VAG DPF app (full review coming very soon) its a great tool for tracking DPF regeneration and soot loading – the problem is we're constantly being asked which dongle to choose. There are literally a million different OBD2 II dongles out there, all claiming support all manner of different protocols. The problem is that many simply do not work.
** Update! ** 10/2019 ** Our full review of the VAG DPF app is here!
Many of the incompatible units we've seen are Chinese "knock offs". These cheap, poor quality adaptors do not support the full ELM327 specification required for the VAG DPF app to work. Buying one of these cheap adaptors is a waste of money and a wasted wait of a 3 weeks express boat delivery. Avoid like an emission "fixed" Audi A3 😉
We got in touch with the author of the VAG DPF app Daaren, he suggests using either a Scantool Obdlink LX or the wallet friendly Vgate iCar 2. Being the tight careful man that I am, I chose the Wifi version of the Vgate iCar 2. This dongle works perfectly with the app and my 2015 Skoda VRS 184 TDI Euro 6 (CUPA Engine) however not all apps support Wifi dongles. I swiftly returned the unit in flavor of the Bluetooth dongle.
The Bluetooth version of the dongle is pure perfection. It fully supports VAG DPF, the ELM327 specification and a whole host a other apps available on the Play Store such as Torque pro or Dashcommand from the App / Apple Store. It's also cheap as chips!
Whats in the box
For what is a very cost effective dongle I was very surprised with the quality of the packaging. If you squint, take of your glasses and have a couple of pints you could almost mistake it for being something Apple might sell.
Inside the matt sheen finished white box you get the Dongle, a funny shaped CD and an instruction manual.
The device itself is very well put together and is low profile, especially good for vehicles with poorly placed OBD2 ports that could cause an obstruction. You really don't want to be damaging the OBD2 port, trust me… I've been there.
How to connect your phone
Connecting your phone is easy. Simply plug in the device and press the small power button on top of the unit. Pair the dongle like you would any other device (speakers / headphones or hands-free) – pairing password: 1234 and you're away. The app of your choosing will detect the device is connected and do it's thang'
Just be aware that your phone can only connect to one Bluetooth device at a time. This is why we carry our trusty Motorola Moto G (Gen 1) for this very purpose. That way it doesn't interfere with my car hands-free and Amazon Music.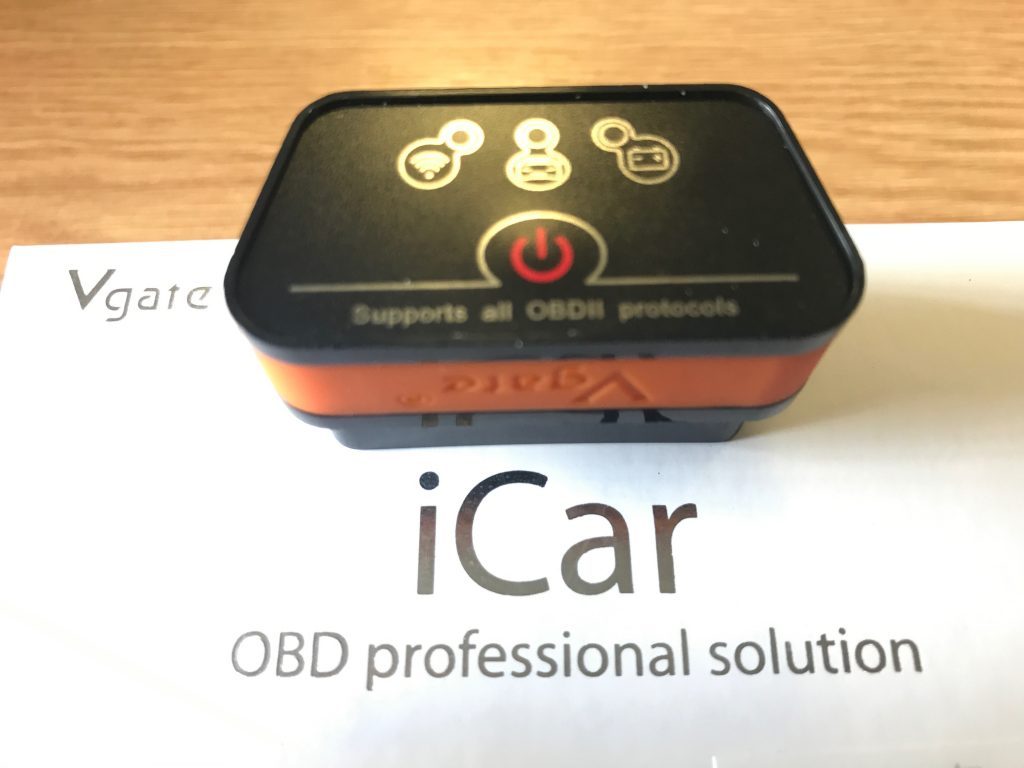 Which is the best dongle for VAG DPF?
VAG DPF Dongle
Best VAG DPF Adapter
Where to buy?
Like many people, I take advantage of an Amazon Prime Subscription (30 Day free trial here). This gives me free next day delivery for all Amazon Prime products, access to millions of songs on Amazon Music and Amazon's excellent Prime Video service. This means that not only can I take advantage of free next day delivery but also get Amazon's fine customer service should anything go wrong or you change your mind. I strongly suggest you use Amazon for your dongle. Click for the Vgate iCar 2 @ Amazon – or click the image below.

Lets hear from you!
We'd love to hear your experiences with the Vgate iCar 2 dongle, please do let us know in the comments below
Vgate iCar2 Wifi OBDII Elm327
Ease of Use

Build Quality / Design

Packaging

Overall Value for Money
Summary
We simply can not fault this little dongle. Just buy it.