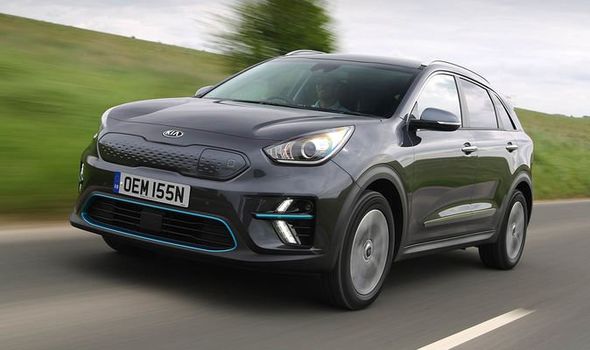 It's both an exciting and confusing time for those of you looking for a new car. Like many of you, I'm also caught in a situation where choosing what powers my next car is becoming increasingly more important than the badge.
Kia's new e Niro has just made my choice of a new car much harder.
Like the increasing number of "pure ev" cars on the market, the e Niro is powered by batteries alone, there's no engine or range extender here. Replacing the archaic fossil fuel engine is a 150kW electric motor powered by a 64kWh battery pack. Combined, they propel the e Niro to 60 in an impressive 7.5 seconds for "up to" 282miles on a single charge. For the record thats over 2 seconds quicker to 60 than the e Golf and nearly 4 seconds quicker than the Zoe.
That's impressive considering a price tag of just over £32,000 (with the government "low emission vehicle grant"). Compared to the similarly-sized Jaguar iPace weighing in at over £63k, it's an absolute bargain. Couple that with Kia's 7 year /150,000-mile warranty and you have a very tempting package. Surprisingly, the warranty covers the battery for the full warranty term.
The e Niro has scooped a trophy cabinet full of awards including the prestigious What Car: Car of the Year to name but one.
[ad]
Whats the catch?
Having not driven the Kia e Niro yet, I'm reluctant to point any fingers – especially with all the glowing reviews I've read. It's well priced, has more range than a Tesla Model S and unlike many battery-powered cars, it doesn't stand out in a crowd or scream "look! I'm an electric car!". The biggest catch might actually be that you can't have one. The initial production vehicles are now sold out so you'll have to register your interest and hope for delivery sometime in early 2020.
The competition
The e Niro really does check all my boxes. I can't afford a Tesla and need more range than an e Golf or Renault Zoe. The Niro might just be what I need. I just need to drive one.
Let's hear from you!
Are you looking for an EV? Do you think it's still to early on to jump into an electric car? Let us know your thoughts in the comments below
Click for more information on the Kia e Niro on the Kia website