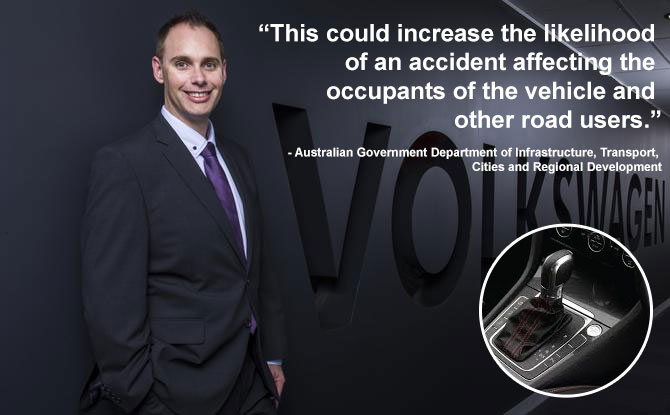 Volkswagen Group Australia has issued a recall for up to 80,000 vehicles over dangerous DSG gearbox failures.
An issue with the pressure accumulator could cause loss of hydraulic pressure in the automatic gearbox system, leaving it essentially stuck in neutral. The recall lists this issue as a major safety concern, stating that it could "increase the likelihood of an accident affecting the occupants of the vehicle and other road users."
Volkswagen Australia executive Jason Bradshaw said, 'While we know 23,000 vehicles may have this incorrectly manufactured component, we cannot be certain of identifying these by Vehicle Identification Number (VIN) alone. We want to physically examine them and those [additional vehicles] with a potentially faulty component can have it replaced. Customers will be contacted in the coming weeks and invited to bring their cars in for inspection or undergo repair work free of charge. "
This isn't the first time VW has recalled vehicles over issues with their DSG gearboxes. In 2013 VW recalled huge numbers of vehicles fitted with their 7-speed dual-clutch gearboxes (DQ200). It was found that the synthetic gearbox oil could cause malfunctions in the gearbox in hot climates.
Does this affect UK cars?
We checked for recalls on our very own 2015 Skoda Octavia on the .Gov check recall pages. At present, it's not listed.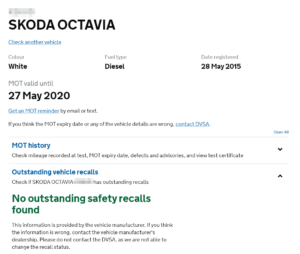 We've also reached out to the UK VW Press office but we're yet to hear back. We'll also get in contact with our friendly local Skoda dealership (Wings Skoda Peterborough) to see if there is any news for my DSG equipped Octavia. We'll be certain to keep you posted.
See below for the full text from the recall.
What are the defects?

Due to a production fault, over time a crack in the transmissions pressure accumulator can occur.
What are the hazards?

If the pressure accumulator cracks, oil and pressure is lost in the hydraulic system of the gearbox. As a result, the transmission of engine power via the gearbox is interrupted. The experience of this symptom would be comparable to depressing the clutch in a vehicle fitted with a manual transmission. This could increase the likelihood of an accident affecting the occupants of the vehicle and other road users.
What should consumers do?
Volkswagen will contact affected consumers to organise repairs of affected vehicles, free of charge.

Owners of affected vehicles can also contact the Volkswagen Recall Campaign Hotline on 1800 504 076 (Monday to Friday, 8.30am-8pm AEST) or visit https://au.volkswagen.com.au/find-dealer/ to arrange a repair.
[ad]
It's not even been a month since we published an article with failing DSG gearboxes in VW group cars, This news isn't what we wanted to see, especially with the impending doom of our DSG gear selection switch.
For more information check out the two recall notices on the Product Safety Australia Website
Let's hear from you
Has your car been recalled by VW Australia? Have you got any technical information on the failure? Let us know in the comments below or get in touch via our contact page