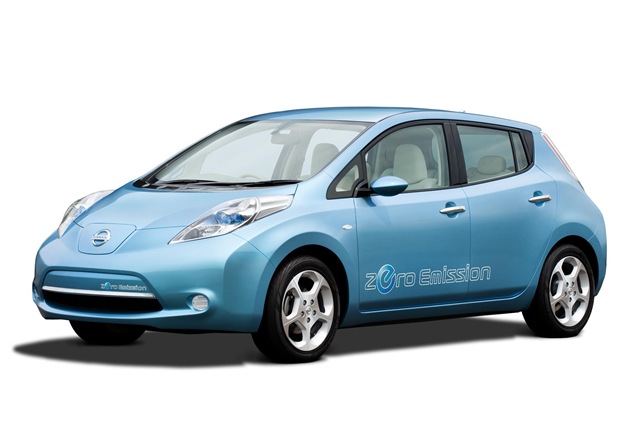 The LEAF is the first 100% electric car to come from Nissan and as a result of this achievement a number of LEAF owners are racing to one billion kilometres driven. With the innovative CarWings telemetry, Nissan are able to accurately measure exactly how many miles have been travelled in total through the entire LEAF fleet. This has been recorded since the car was launched back in 2010 and it is estimated that the Billion kilometres will be achieved by January 2015.
Nissan have created a series of Animations to mark this occasion, following the lives of some LEAF owners in their voyage to fully electric commuting! Roberto San Jose is a taxi driver who resides in Spain, who since buying his LEAF in 2011 has covered over 100,000 km and by doing this has saved himself a lot of his previous running costs. (This can be viewed here https://www.youtube.com/watch?v=fyVV6K3w0a0). The LEAF has also been a hit in the French region of Aix-en-Provence; Pascal has described the leaf as rediscovering his love for driving. "I bought it as a second car but in fact I mostly use the LEAF now", this shows that not only does the LEAF save you a large majority of your running costs, it also reinvigorates the feeling of driving. Vito Mondelli resides from Bari in Italy; he describes the event when he decided to drive to the antiquated town of Taranto, over 100km away. His friends mocked him and told him he would never make it in his 'incapable' LEAF, however he proved them wrong knowing his LEAF would travel well over 100km when fully charged. Vito's story proves that the LEAF shows no boundaries and really can reinvent transportation and electric power.
Nissan believe that the 1 billion kilometre mark will be passed in January 2015 and before this there will be a number of new animations highlighting the lives of more LEAF owners. Nissans innovative CarWings telemetry gives them the ability to see exactly how many miles have been covered in total by all Nissan LEAF drivers, giving them an exact read out of when this enormous achievement has been reached.