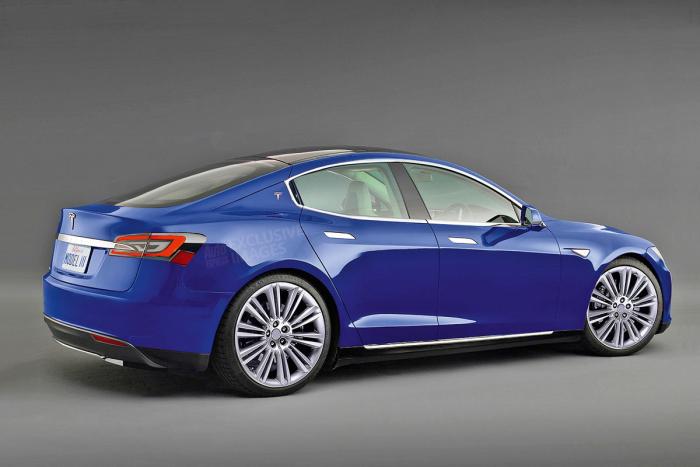 For the majority of the world low oil prices are a good thing, cheap fuel and low inflation. However for the world's leading electric car manufacturer – Tesla it's cause for concern.
Tesla has seen its stock price take a beating as oil prices drop to record lows. Stocks are currently trading for around $200 a share, that's a whopping fall of over 30 percent since record highs in September of this year.
This trend hasn't gone unnoticed, Adam Jones a leading analyst at Morgan Stanley has slashed his sales projections for Tesla from 500,000 cars to just 300,000 by the year 2020.
[ad]
Mr Jones said, "While nobody buying a Model S today (for nearly $105,000) is doing so to save on their monthly expenses, the longer-term story is far more dependent on the volume success of the Model 3. Oil price is a factor for Model 3"
Elon Musk, the founder and CEO of Tesla recently revealed plans for an all new model – the Tesla Model 3. It's set to go up against the likes of the mighty BMW 3 Series with it's sweeping good looks and a relatively low price tag of around £30,000.
Telsa first gained widespread attention with the release of the Tesla Roadster, the world's first fully electric sports car. It was based on the Lotus Elise and powered by either a 248 hp (185 kW) or 288 hp (215 kW) AC motor. This allows the Roadster to accelerate from a stand still to 60 in just 3.7 second, and if driven carefully over 200 miles on a single charge.