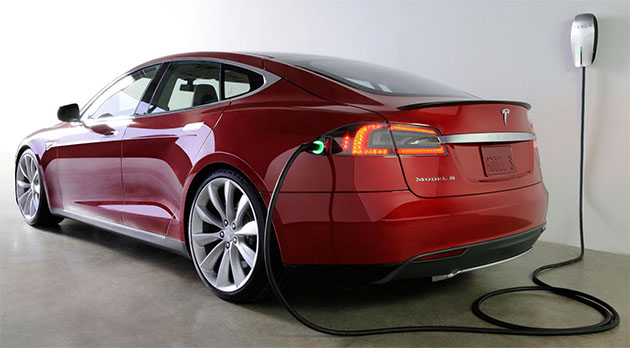 Plans are afoot for a UK "electric highway" if the battery powered car maker Tesla gets it's own way. Like the infrastructure already in place across the pond, Tesla plan to litter the UK with charging points allowing Tesla owners "power" their way up the length of our great country.
Tesla's chargers are expected to be installed  east-west from Dover to Bristol, around the M25 and north along the M1. Unfortunately these charging electric vehicle charging points will only be compatible with Model S cars, so stand side i3 and Leaf drivers. 
Right-hand drive versions of Tesla's model S EVs are at last arriving on UK shores, with the first chargers set to be installed at the prestigious South Mimms service station on the A1 / M25 in the near future. 
For those not familiar with the Model S, it's set to trump the rest of the EV crowd with an impressive 300 miles on a single charge. We'll take that with a pinch of salt if owners utilise its blistering performance, promising 60 in a shade over 4 seconds and on to a license voiding 130mph. Compared to the BMW i3, its a true electric super car.
UK should expect to pay £49,900 after the Government grant of £5000, so you better get saving… or win the lottery! Click for Tesla's UK website and find out more about this remarkable battery powered car