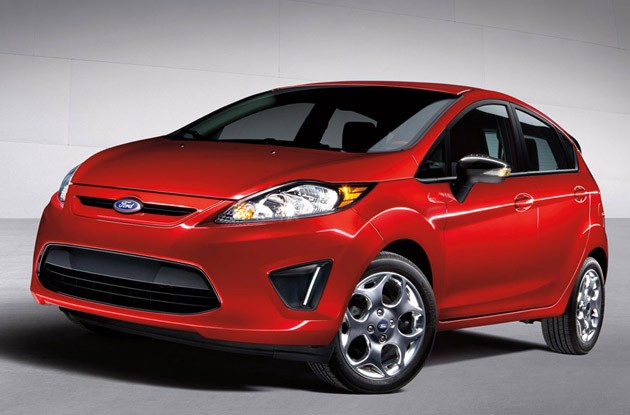 According to a recent article in the Telegraph online, which quotes figures from the Society of Motor Manufacturers and Traders, the sales of new cars have increased by 2.6% for the period between January and May 2012, as compared with the previous year. Looking at the types of cars which have been – and still are – popular however, the similarities are striking.
The most-sold car in 2012 so far is the Ford Fiesta, which has sold 50,507 times so far this year. Other popular models include the Vauxhall Corsa (38,347 vehicles sold so far in 2012), the Ford Focus (36, 916 vehicles sold), and the Volkswagen Golf (28,261 vehicles sold).
According to autotrader.co.uk, Britain's favourite cars 2011 were, in descending order of popularity:
the Skoda Octavia estate, the Ford Kuga 4×4, both Toyota Yaris hatchback models (i.e. produced 1999-2005 and 1006-2011), the Mercedes A class hatchback, the Skoda Octavia hatchback, the Honda Accord estate, the Toyota Aygo hatchback, the Honda Jazz hatchback, and the Volkswagen Golf hatchback.oHo
The similarities are immediately obvious. In 2011, and also in 2012 so far, the most popular cars (taking sales figures rather than ratings as an indication of popularity for 2012 vehicles) have been either small city cars or family cars.Nearly all models boast attributes such as an economical price (a new Skoda Octavia estate was priced from £14,190; top of the 2012 list Ford Fiesta is available from £9,795) and excellent fuel-efficiency.
This trend for fuel-efficiency is also evident in the continued popularity of diesel motors over petrol-fuelled cars. Again according to the Telegraph, there have so far been 443,519 new registrations of diesel cars in 2012. Perhaps most striking is the increase in popularity of electric and hybrid vehicles, with a 31.8% increase in new cars being registered compared to 2011.
Drivers, therefore, continue to value economy.
The 2012 sales figures however indicate not only continuity. With Mercedes Benz C Class models (14,434 vehicles sold so far in 2012), and cars from the BMW 3-series (17,205 vehicles sold) making it into the top ten most-sold cars, a partial shift in buyer focus towards luxury and increased engine power is discernible.
While it is still too early in the year to make decisive statements, there does seems to be a greater split in popularity between small cars, family cars, and luxury or executive cars, which could be interpreted as a move away from a trend of opting for a 'safe' all-rounder model.