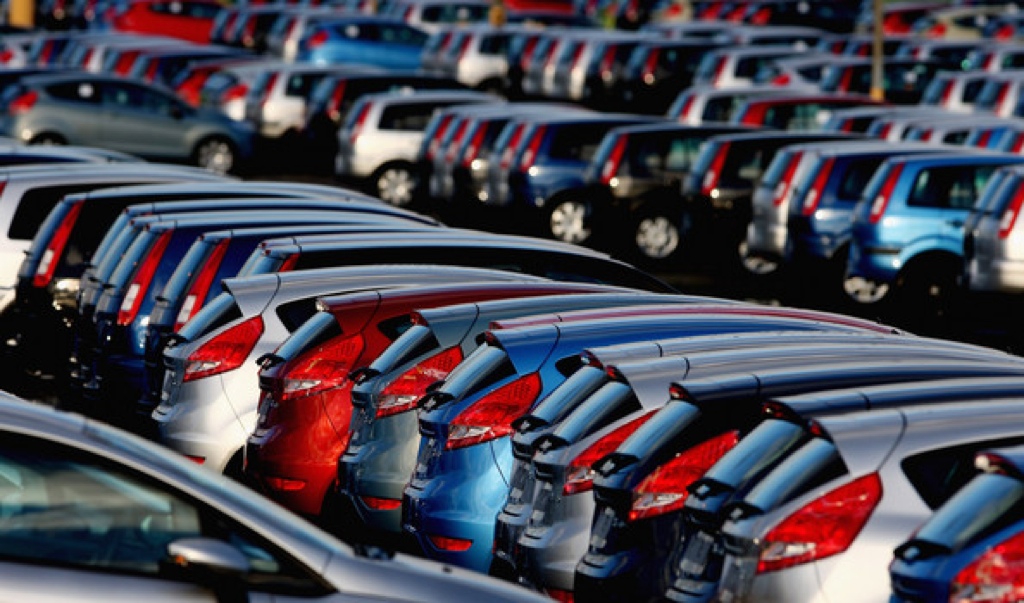 Britain's automotive industry seems to be recovering slowly from the recession with a surprise increase in sales of new cars in April. This prompted the Society of Motor Manufacturers and Traders (SMMT) to revise its 2012 sales forecast upwards.
There were a total of 142,322 new vehicles registrations last month, which represents a rise of 3.3 percent compared to the April 2011 figures. This was the third consecutive and largest increase this year with January-April volumes up 1.4 percent. It took the year-to-date figure to 705,878 units.
The increase was largely driven by a big rise in private sales which were up 14.8 percent on the same month last year.
"We are seeing a steady increase in consumer confidence with growth in private demand, boosted by the arrival of a raft of new products," said Paul Everitt, SMMT Chief Executive.
The positive numbers encouraged SMMT to revise its full-year forecast to 1.95 million units. If that target is met, it would represent a market growth of 0.4 percent compared to 2011.
The strongest growth across the UK was achieved in Scotland where new cars 2012 registrations outperformed the rest of the Kingdom in the first four months of the year. Almost 61,700 vehicles were registered between January and April. This represents a year-to-date increase of 4.8 percent compared to the 3.3 percent for the rest of the UK.
[ad]
"We are again pleased at the continuing upturn in new car registrations. This is the second consecutive month of increases and would suggest that there is an element of returning consumer confidence in the economy," said Douglas Robertson, Chief Executive at Scottish Motor Trade Association (SMTA). "There has been a growth in private demand over the last two months that is higher than we anticipated and we now look forward with slightly more confidence to the remainder of 2012."
However, not all sectors of the car industry are growing. While private cars are up, fleet and business vehicle sales declined by 3.4 and 11.2 percent respectively. It also important to consider that the growth in registrations comes on top of a weak 2011 performance. Total sales are around 18 percent below the 2007 pre-recession level but are 15 percent above the low of 2009. This means that while the automotive sector has not yet fully recovered, it is on a good way to a healthy economy.
There is a diverse market growth across vehicle segments with an increasing market share of petrol cars, diesel and alternatively-fuelled car registrations. Sales of small cars such as Mini and Supermini rose strongly in April and over the first four months of 2012.
The most popular and best-selling model from January to April was the Ford Fiesta, followed by the Opel Corsa, Ford Focus, Opel Astra, BMW 3 Series, Volkswagen Golf and Volkswagen Polo.