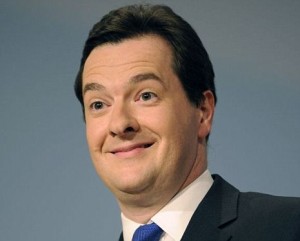 UK motorists have been spared further pain at the fuel pumps today as George Osborne announced a freeze in fuel duty during his Autumn Statement.

A 3p rise on tax paid on both unleaded petrol and diesel was due to come into effect on January 1 but the increase has been cancelled. Mr Osborne has also confirmed that the further rise in August of 2012 has been reduced from 5p to 3p a litre.
The scrapping of the duty increase comes after an online petition by the fairfuelUK group, headed by Quentin Wilson forced a government debate over fuel prices.
In a statement on the fairfuelUK Quentin Willson, spokesman for FairFuelUK said, 'This is a victory for FairFuelUK but only a stay of execution. We've saved the UK 9p since March in proposed fuel duty rises and we are now the gatekeepers of fuel sanity for this country. We're going to carry on pressurising this government to keep duty down and reduce it significantly. If we don't they'll hike it up again the first chance they get".
Families have been struggling to cope as fuel prices bite. Many have opted for more fuel efficient cars such as diesels or hybrid cars.
The Chancellor has claimed that these combined measures in duty would save the average UK family £144 per year.