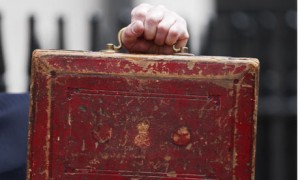 Chancellor George Osborne has told the BBC's The Andrew Marr Show that he was "looking very carefully" at freezing the duty in Wednesday's Budget. In todays interview Mr Osbourne  said he understood the pressure motorists were under from record-high petrol prices.
The government has been under pressure from motoring groups and opposition parties who are calling for the planned increase to be scrapped.
Its extimated that an extra £2.2 billion will have been generated from the increase in VAT alone. This figure does not take into account the extra duty collected by the increases in fuel prices as the trouble continues in the middle east.