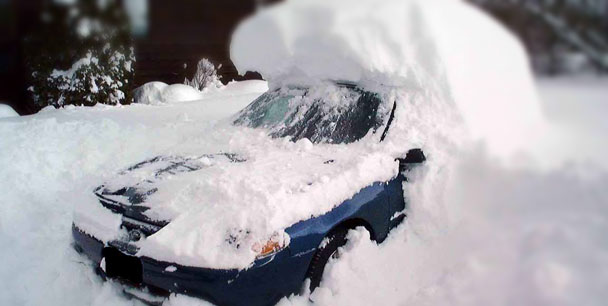 For much of the UK population, this week heralds the start of Winter. North-westerly winds whipping off the Arctic are forecast, bringing at least two weeks of wintry conditions and misery to motorists.
Weather reports claim that temperatures will begin to plummet tomorrow with the North of the UK taking the brunt of the "cold snap".
As usual, many motorists will be completely unprepared for the change in weather conditions.
Have no fear my fellow Hypermilers, all is not lost! Follow our Hypermiling / fuel saving winter tips to help keep you and your family safe on the wintry roads and help minimise the effect the cold snap will have on your fuel consumption.
Car Maintenance. Check engine coolant, screen wash and oil levels. Where applicable make sure you have the correct ratio of ant-freeze to water. Be sure to check your tyres have the correct tread depth.
Be prepared. Keep a warm jacket, gloves and hat stowed away on board. We also also recommend keeping a full can of di-icer, a shovel, a tow rope and a torch in the boot.
Don't rush. Traffic is always worse in the winter and driving speeds will often be be reduced significantly. Leave yourself plenty of time for your journey and don't put yourself or others at risk by driving too fast for the road and weather conditions.
Cover up! Covering your windscreen and side windows with prevent ice from building up. This means less scraping and wasted fuel idling while the blowers slowly attempt to defrost your screen.
Use your garage (if you have one). Stowing your car in your garage will keep the worst of the cold away from your ride. It with allow you engine and fluids will reach operating temperatures quicker than if it were left to the elements and thus uses less fuel. It will also prevent ice build up on your windows.
Parking. If you do have to leave your car outside, try and park it into the morning sun. This will help defrost and windows, mirrors and door handles so you might not have to reach for the can of de-icer.
The above might seem like common sense but I'm always amazed to see how many of my neighbours leave their cars running for 15 minutes before they leave home.
If you have any other winter driving tips then please feel free to leave a comment below.