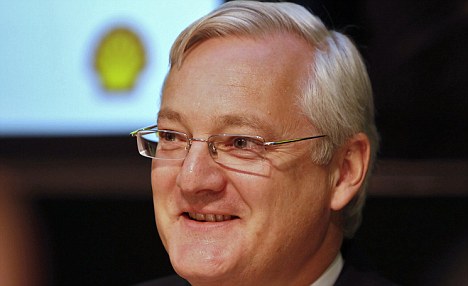 Shell reported it's annual profits have almost doubled (90%) to $18.6billion (£11.5billion) in 2010, boosted by higher oil prices and growing production levels.
This works out at at staggering £21,864 a minute in 2010.
News of Shells enormous profit comes as world fuel prices soar amidst turmoil in the oil producing Arab states and lower fuel outputs worldwide.
Shell's results come a just days after BP announced its first loss in nearly two decades. The fuel giant has been paying the cost of last year's oil rig disaster in the Gulf of Mexico.