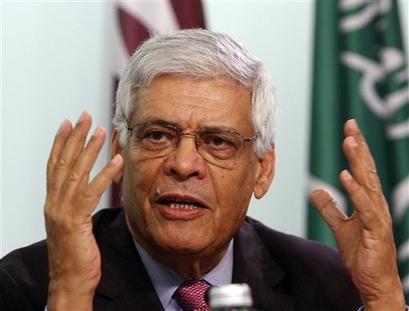 Britain hit back at suggestions made by Abdalla el-Badri, secretary-general of the Organization of Petroleum Exporting Countries (OPEC), that the government is responsible for record fuel prices.
El-Badri said in an interview with the Times newspaper that pump prices reflect U.K. taxation rather than OPEC policy and that the government is making more money than the producers.
"Clearly an increase in oil price does have an impact on petrol prices," Prime Minister David Cameron's spokesman, Steve Field, told reporters in London today. "If you look at recent rises in petrol prices, the majority of the increase is accounted for by non-tax factors, i.e. margins and the price of crude."
The U.K. is considering a fuel-price stabilizer, any decision on which will be announced in the March 23 budget, Field said.
"We have a significant structural deficit that we have to deal with and that is why we're going ahead with certain tax rises," Field said. "But the prime minister has asked the Treasury to look at this issue of a fair-fuel stabilizer and they are doing that."
The OPEC chief said members of the organization are prepared to pump more oil if the crisis in Egypt worsens or disrupts shipments to Europe and the U.S., the Times reported.