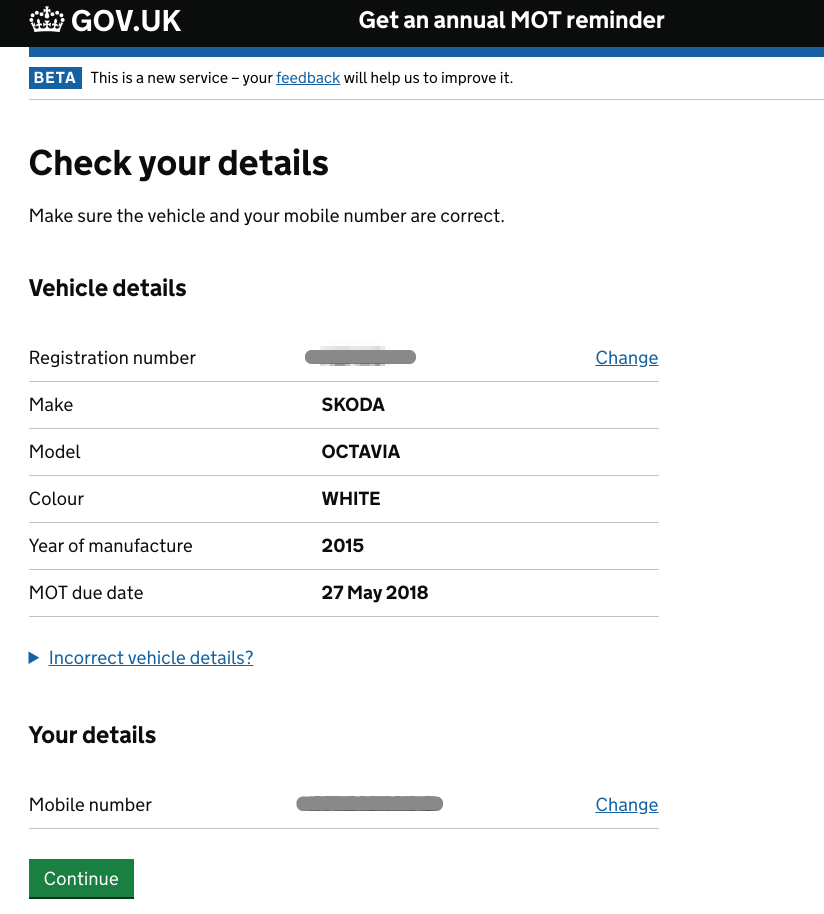 Whist we were looking for information regarding the new MOT DPF rules coming in May 2018 we happened to stumble on this little gem on the .GOV website.
Simply enter your registration number, your email address or mobile number (here) and the kind people on the GOV website will send you free MOT reminders! You'll get a reminder one month before your MOT is due and another two weeks before it expires. No need to wait for a call from your local garage and no need to check the calendar.
With a penalty of up tp £1000 for driving a vehicle without an MOT, it's a great way of making sure you don't forget. Did we also mention it's free. Zero cost.
It's not the only handy tool on the GOV website either. Check out the other free checks below too!
Click to sign up for MOT reminders on the GOV website. We hope you find this useful and please do share this page on Facebook, Google+ and twitter so your friends and family can make use of this free service. Enjoy!
The service can be stopped at any timein case you sell or dispose of your car.
[ad]