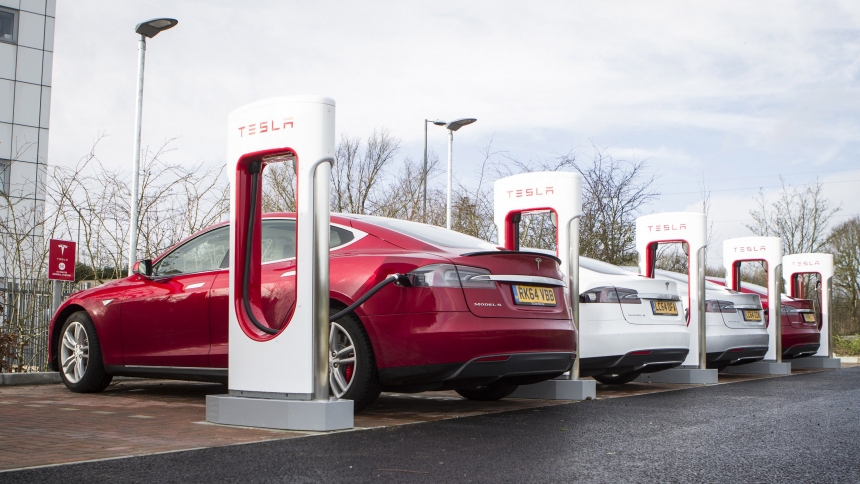 New car sales in the UK have continued their downward trend with August showing a 1.6% dip. Figures from the SMMT show that a total of 92,573 cars were registered in the UK last month, 1521 fewer compared to the same period last year.
In contrast, sales of electric vehicles continued to flourish with an increase of 377.5% (3147 units). EV and hybrid sales still pale in comparison compared to "traditionally fuelled" vehicles. These figures are likely to rise rapidly as car manufacturers push to offer more and more electrified vehicles to their line up.
Surprisingly, the mightly Tesla's Model 3 was the UK's third best selling car last month, despite retailing anywhere between £36,000 and £50,000. It wasn't quite enough to topple the mighty Ford Fiesta from its long-lasting throne, but we expect that Tesla will continue to upset the car market as motorists opt for batteries.
Diesel continued its downward spiral with registrations falling by 12.2%, bringing the percentage of dirty diesel sales down to 27% of all vehicles sold this year. With tightening vehicles emissions regulations and some pretty bad press for diesel cars, we're pretty confident to say that diesel has certainly had its day.
[ad]