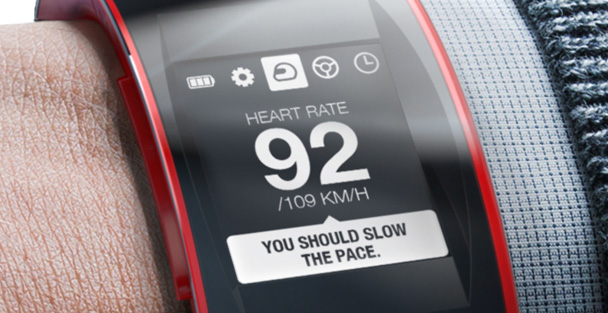 Wearable technology has come a long way since the days of the humble Bluetooth audio earpiece. These devices changed how we think about our interaction with communications technology, ensuring that we could never miss that important call again.
In car "infotainment" systems have very quickly filled the gap between man and mobile but they have opened the doors to manufacturers keen to up the ante in the technology stakes.
The recent release of the Samsung second attempt of its Smart gear watch has gone further to advance wearable tech with a number of other manufactures such as Apple and LG in hot pursuit. What has been missing from the new breed of wearable devices has been the interaction with one of the most hi tech pieces of equipment in our arsenal – our cars… or is it?
In September 2013 Nissan released its take on the connected car and driver with its Nismo Smart watch. Connected via Bluetooth, the device relays data from the cars diagnostics, information and telemetry systems directly to the driver's wrists. This gives the wearer quick access to performance data such as average speed, fuel consumption, storing data that can even be shared on social media platforms.
With the virtual hard wire between man and machine clearly established it does raise questions about how this much of a distraction these devices could be. By having so much information on tap, it could be very easy for a driver to focus more on what's being displayed on their wrist rather than on the road ahead, with fatal consequences.
Rather than developing this technology to a niche market of would be racing drivers and car enthusiasts, there are countless other ways these devices could be utilised to help us driver safer and smarter. Heart rate, bloody pressure and fatigue monitoring would be a practical use of this technology, allowing our cars to make help alert us of dangers, making vehicle adjustments or even alerting the emergency services in the event of heart attack or similar event.
This biometric data would allow us to be safe behind the wheel as well as offing a digital history of our wellbeing, allowing for must swifter medical diagnosis.
On the flip side,  one must consider the threat of thieves eager to get their hands on sophisticated technology like this, as leaving these types of devices visible to thieves would surely encourage a break-in. Hiding these devices in the glove compartment or Insuring it through sites like Express Insurance or GoCompare would also be another step to ensure that damage is minimal.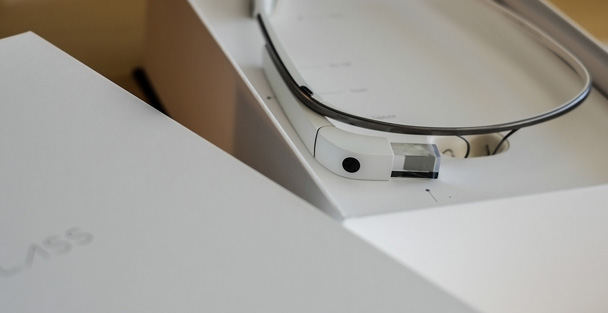 Wearable technology has already landed one driver on the wrong side of the law. Cecilia Abadie from San Diego was ticketed by US police after being spotted behind the wheel whist wearing the hotly anticipated Google Glass. She has since been cleared of any wrong doing but only because there was no proof that the glass was operational at the time.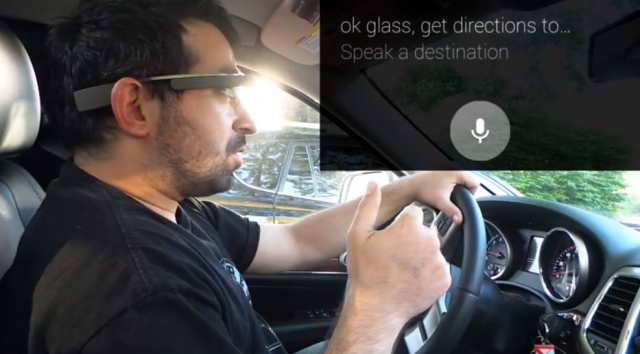 Google lobbyists have been hard at work bending the ears of regulator and politicians. Even with all Google's might and influence it's looking like this type of technology could face legal restrictions for use behind the wheel in many of the US states.
So where does this leave the rest of us in the face of this wearable technology race? With manufactures keen to make all our data ever present, could the new breed of wearable technology really offer some life and time saving benefits or will they just end up as another luxury item used by those "forward thinkers" with deep enough wallets to afford them?