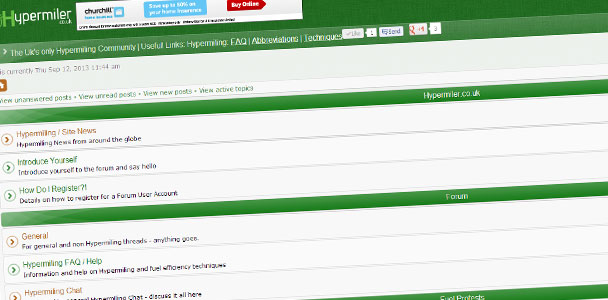 We are very pleased to announce that our new look forum has now gone live and is ready to serve the hypermiling community.
The all new look is a massive improvement over the standard PHPBB3 forum template that it replaces and will make it much easier to access on mobile devices due it to it's responsive design. We have also added an avatar feature that will allow you to personalise your posts and comments with ease.
We very much hope that you like the new look and as always, we welcome your suggestions on how we can make our website better for all our fuel saving visitors. Click the forum button above or here for our Hypermiing Forum.