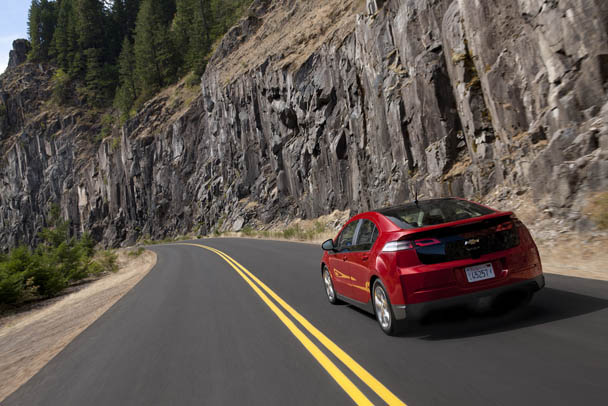 The Chevrolet Volt Plug in Hybrid is not the cheapest car to buy, but you don't have to do many miles a year to begin to appreciate the savings you can make. Hybrid cars are relatively new on the road, but Chevrolet have got it right in this model, which is attractive to look at and does not suffer from the usual problems of noisy drivetrain and noticeable kick-in of the petrol engine.
Fuel efficiency
Fuel efficiency will clearly differ with the kind of journeys undertaken. For long journeys with the petrol engine running, the savings are not spectacular, but for someone using it for a commute of around 30-40 miles a day, it will run almost exclusively on the electric engine and this is obviously a huge saving. Many people using the Chevrolet Volt as a commuter car can fill up with petrol as little as once a year giving an average of over 1000 miles per gallon! If your interest in buying this car is your concern for the environment, why not go a step further and get ethical car insurance from The Green Insurance Company too?
Looks
The Chevrolet Volt has clean lines and is very aerodynamic. This is probably the main reason for the quiet internal environment, with little wind-noise, which many people tend to notice in some models due to the much quieter running in general.
Performance
This hybrid car is not like many others on the market, with a sluggish feel to it. On the contrary, most users comment that it is very nippy and because the engine delivers its full 273lb of torque from the moment the engine starts, it has a very brisk getaway. The wheels are driven by the electric motor even when the car is running on petrol, so there is no loss of performance then either.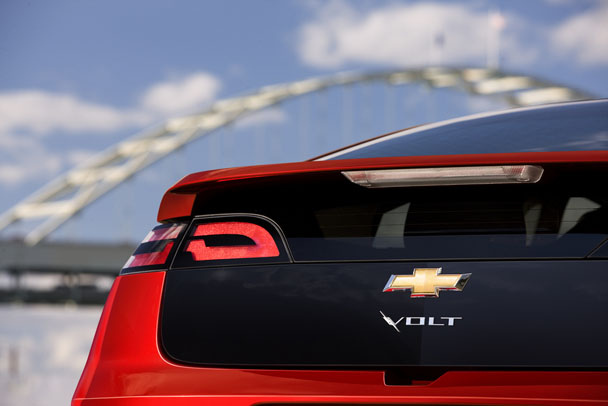 Safety
People who have not driven a hybrid car before do sometimes worry about safety, but there are no extra safety concerns with this kind of car. Eight airbags keep passengers and driver protected and there is a handy 'chirp' button to alert pedestrians of the car's approach because it is so quiet. There is no possibility of being left 'freewheeling' and although of course it is possible to run out of petrol, it is no more likely than with a conventional vehicle. Running on the electric motor gives as much pull away as any other and in fact the Chevrolet Volt scores very highly on all acceleration and other tests.
Conclusion
Hybrid cars in general tend to be less roomy that others because of the technology on board. Even so, the Chevrolet Volt is reasonably roomy and has a larger boot than many similar cars. The performance is good overall and running costs low at only around £3 per hundred miles. If you are in the market for a hybrid and are ready to pay the high price which still attaches to this kind of car, you will get a good all round experience from the Chevrolet Volt.
[ad]